2-D Color Block Frames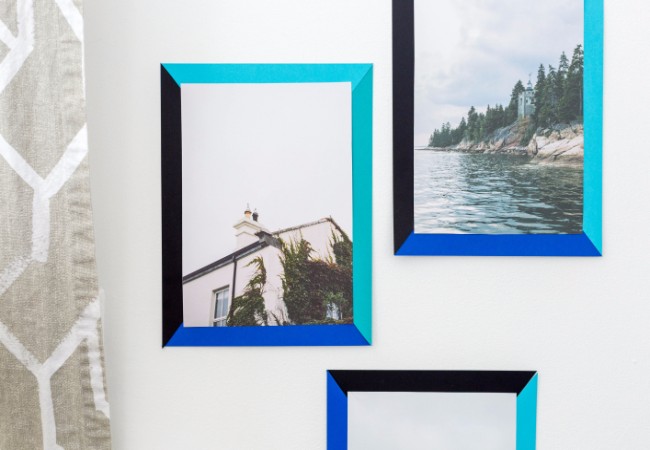 Art and paper are a dynamic duo! When you couple the subjectivity of art and the versatility of bright color paper, you create a bold and eye-popping display of your favorite photography, prints, your child's best macaroni collage and more. Whether you are partial to pinks or are drawn to the mellow hues of yellows, you are sure to find a color palette that speaks to your personal style.
Colorize Your Space
These DIY frames feature vibrant, on-trend colors, color blocking, and 2-D designs that truly pop. Plus, they are super easy to make and save on the cost of metal or wooden frames for something that is truly unique.
Here's what you'll need to get started:
Scissors
Pen
Straight Edge
Tape
Color Paper or Cardstock
Your Favorite Art
For full instructions on how to make these picture perfect 2-D frames and other DIY projects, visit Dream Green DIY.
Colors Used: