Colorful At Home Homework Station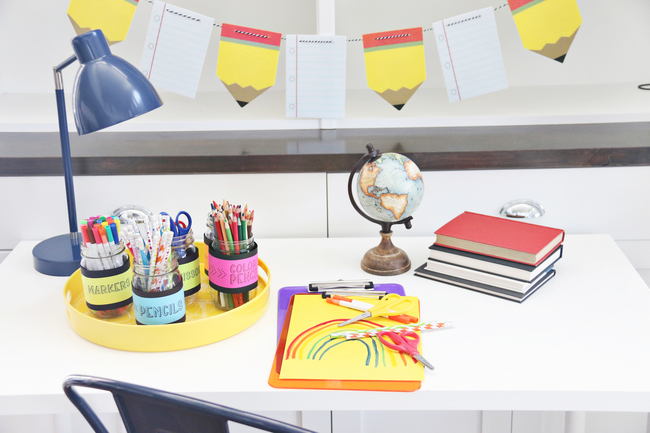 BY JAMIE, NIKKALA & BECKY
The Crafting Chicks
A big hello from The Crafting Chicks, Jamie, Nikkala, and Becky. We are three moms who love to help our readers Create Your Life. We are so happy to partner with ASTROBRIGHTS® on this fun Colorful At Home Home-Work Station.
We are so excited for Back to School. It's such a fun way to start up routines again and get those kids ready for more learning.
Also we are slightly obsessed with school supplies.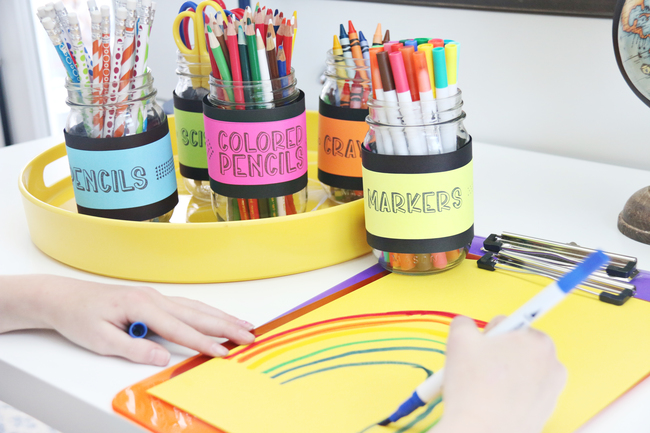 We decided to make this Colorful At Home Home-Work Station as a way to get everyone at our house ready for homework and other creative back to school activities.
Our free printables and the rainbow of colors of Astrobrights Paper, make this Colorful At Home Home-Work Station super easy to make.
Materials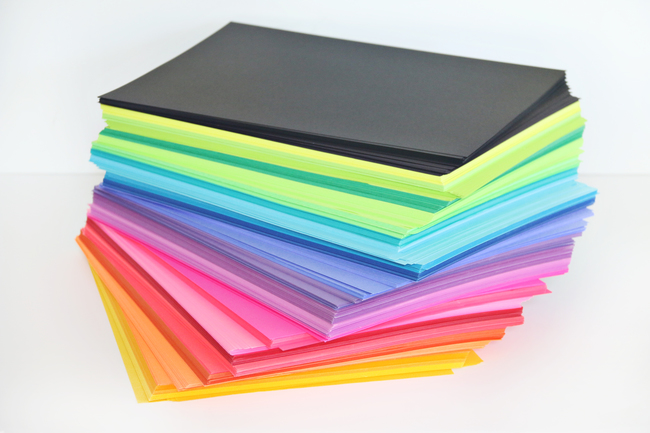 Here's what you'll need:
Color Paper

Scissors

Washi Tape

Mason Jars

Crayons, Markers, Pencils, Scissors, and Colored Pencils for your homework station.
A Homework Station That Rules!
Step 1:
Begin by downloading the free printable and printing out on Astrobrights paper.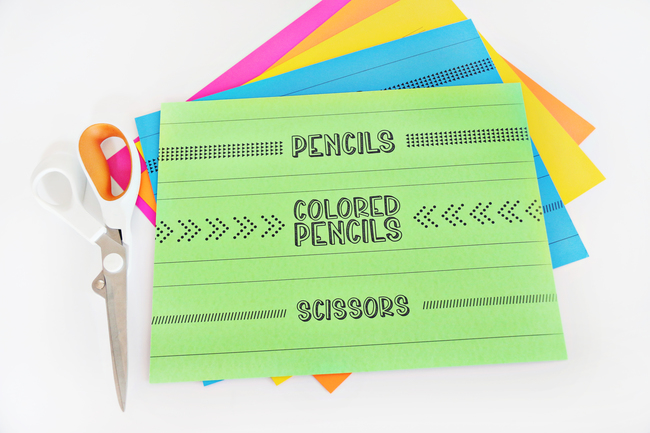 Step 2:
Gather all your school supplies that you want for your homework station.
We have tags for: Pencils, Colored Pencils, Scissors, Markers, and Crayons.
Place these supplies in a Mason Jar. Or you could wash out some old soup cans and use those.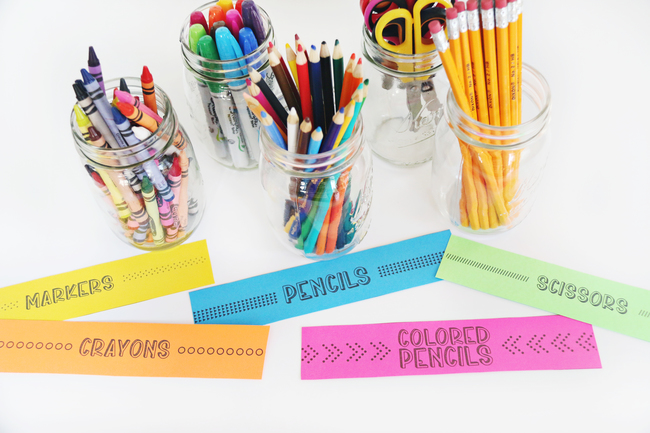 Step 3:
Cut out the labels and attach to the jars
We loved using this cute ruler Washi Tape to secure to our jars. You can use whatever you have on hand.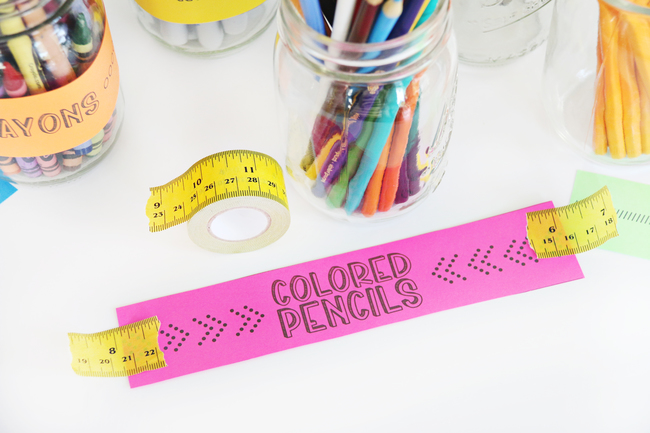 Step 4:
Place in a spot in your home where the kids will be able to access easily.
Place it on a tray so you can move it around if you don't have a spot to leave it out.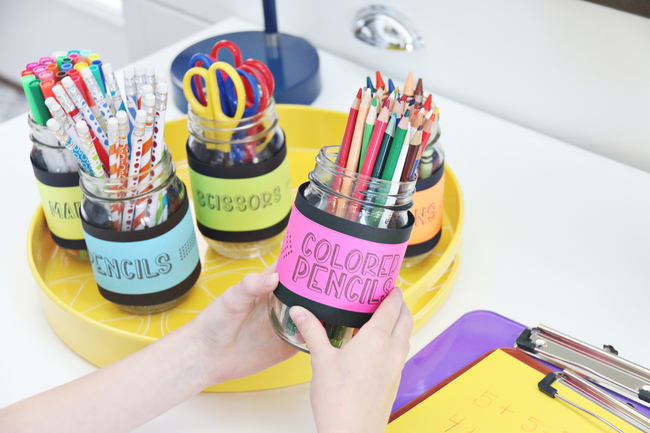 Now you have a super cute Colorful At Home Home-Work Station!
Feeling inspired? Check out The Crafting Chicks blog for more fun and exciting projects the whole family will enjoy.