DIY Fall Party Favors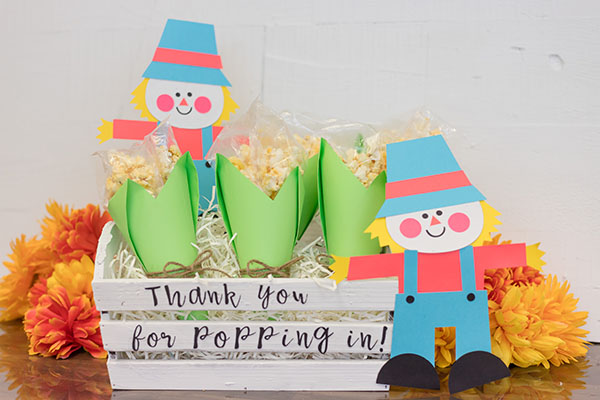 BY LYNN LILLY
Craft Box Girls

Fall is almost here and I am excited for the leaves to change and the cool breezes. I love bringing my friends and family together for fall play dates and casual gatherings. I love Fall but I don't love the traditional colors of Fall which is why I love creating with Astrobrights bright and brilliant colors.
For this project I was able to bring a bright twist to fall decorating with a playful paper scarecrow and popcorn favors! I hope you enjoy these projects as much I enjoyed making them! Happy Fall!
Supplies
Astrobrights Paper in : Lunar Blue™, Solar Yellow™, Rocket Red™, Fireball Fuchsia™, Eclipse Black™, Stardust White™ & Martian Green™.

Paper Glue

Scissors

Popcorn

Wooden dowel

Twine

Clear treat bags/ ties

Basket & Fluff/Straw
Fall Scarecrow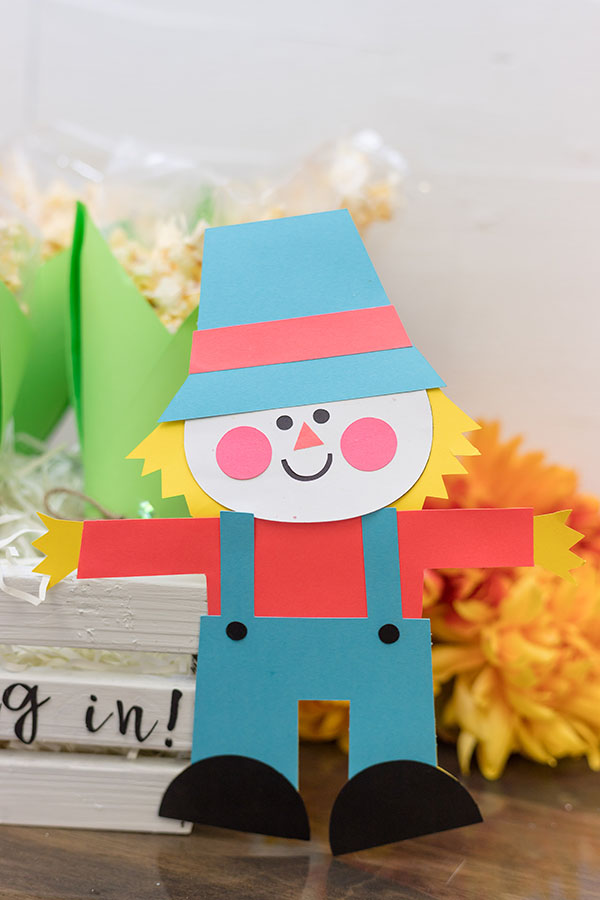 1. Use templates as a guide to trace and cut shapes with corresponding Astrobrights colors. I used Lunar Blue, Solar Yellow, Rocket Red, Fireball Fuchsia, Black and Stardust White. You can follow my selected color choices for each piece or you can mix and match your favorites!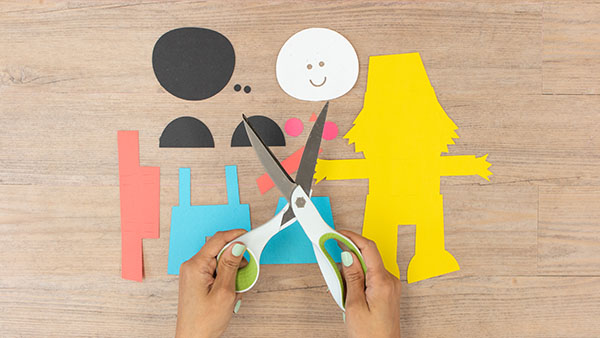 2. Once you have all the pieces of the scarecrow cut, attach with paper glue.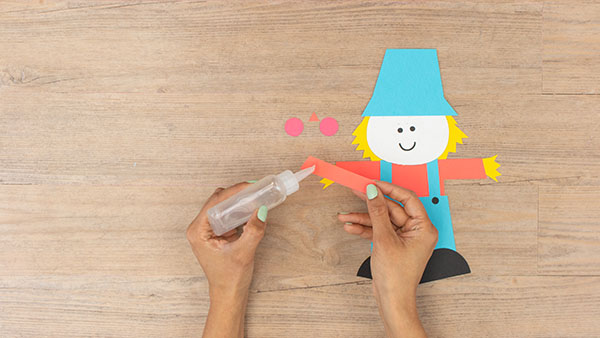 3. Last, glue the wooden dowel to the back of the scarecrow to easily display him the basket.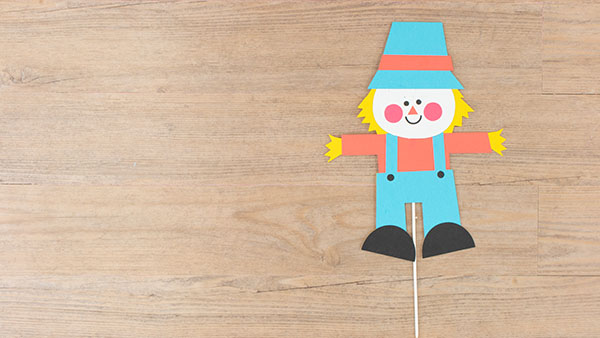 Popcorn Favors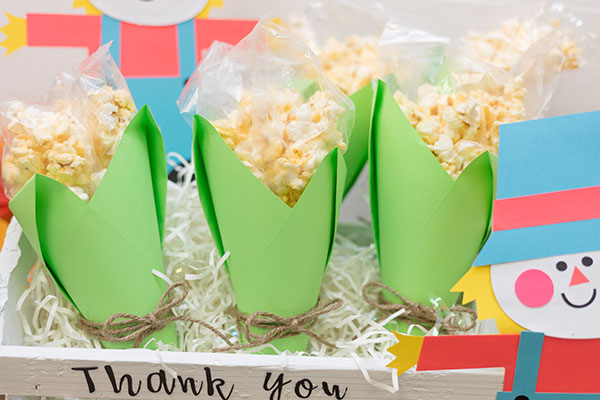 1. First fold the top corner of the Martian Green paper to a point. Flip and fold the point back over the paper envelope style, so the side without the slit shows.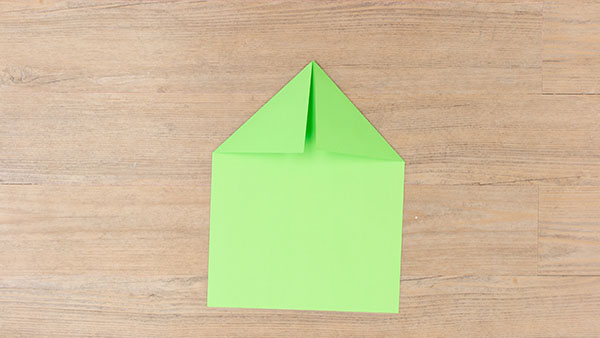 2. Next, create a cone shape, gluing the edges into place at the bottom to create your paper "corn husk".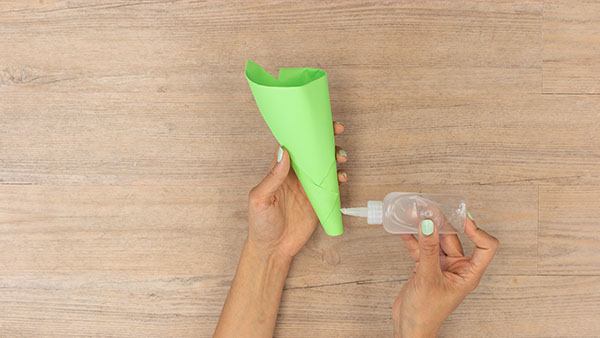 3. Wrap twine with a bow around the midsection and glue into place.
4. Fill clear treat bags with popcorn while gently molding/spreading the popcorn in the bags to create a "corn cob' effect. Tie the back shut and trim excess plastic if needed.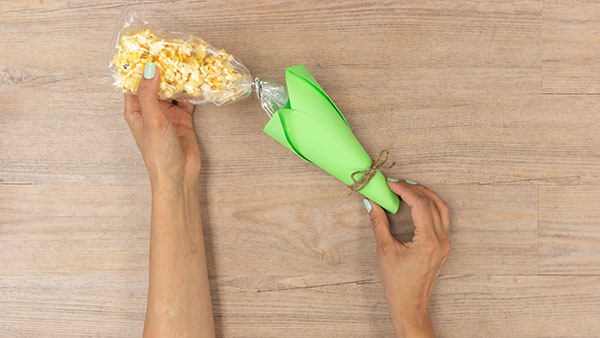 5. Last, place your popcorn bags tie side down into your paper husks.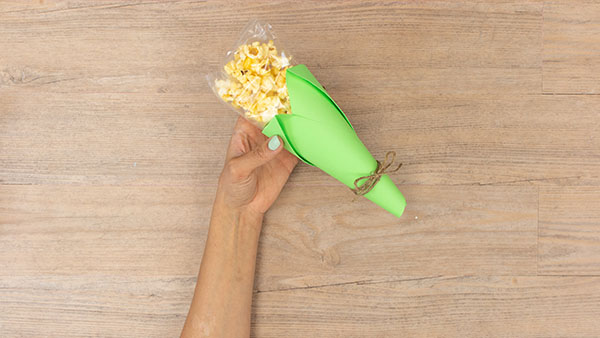 Fall Party Welcome Basket
1. Use template to trace and cut out the words, "Thank you for popping in!" out of Eclipse Black paper. You can also use a cutting machine or stencils.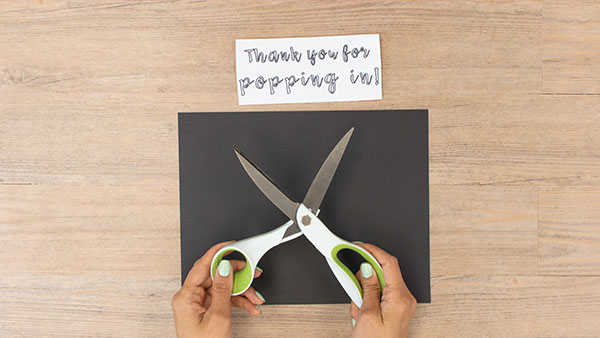 2. Use paper glue to attach the letters to the basket.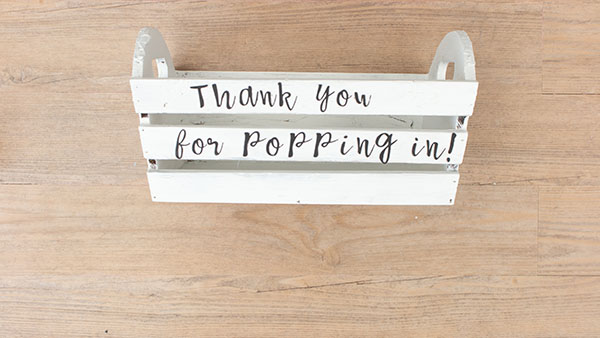 Fill a basket with paper straw, add the scarecrow and popcorn to the basket and place them out for guests to enjoy! Happy Fall Friends!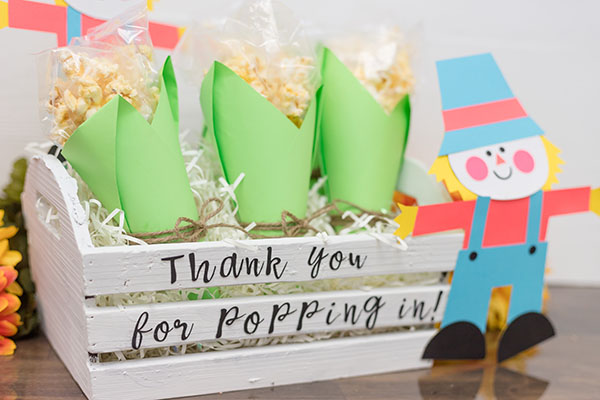 xoxo- Lynn Lilly