Make these cute and colorful DIY locker decoration ideas for back to school using ASTROBRIGHTS® Papers!
Today I'm sharing fun and easy DIY decorating ideas for your school locker. They're inexpensive and more unique than buying locker decorations, and they take less than an hour to make. First, there's a personalized printable school schedule that you can customize with your name and daily school schedule or afterschool activities; just download the free template, type in Adobe Reader to personalize, and print onto ASTROBRIGHTS Papers.
These cute DIY locker magnets look like teeny tiny school pennants. Each cheery mini pennant magnet features a motivational phrase including Work Hard, Be Nice, Learn Lots, and Have Fun for an extra dose of encouragement. Make a bunch to display your favorite photos, doodles, and daily schedule.
I designed this DIY paper pencil box template to help keep your locker tidy, and it includes a personalized monogram that you can edit yourself. Download my paper pencil box template, type in Adobe Reader to personalize, print, decorate with colorful shapes, and follow my box folding directions below. Make several paper pencil boxes to store pencils, pens, lip balm, and other lightweight items securely on your locker door.
I hope you enjoy making your own set of cute DIY locker decorations. Choose your favorite colors or show some school spirit by coordinating with your school colors. Download my free templates below to make your own DIY locker decorations to help keep you organized and energized this school year.
Step 1: Choose your locker decoration colors and gather supplies
I recommend picking four different colors for this DIY locker decorations project. I chose Celestial Blue, Rocket Red, Martian Green, and Lift-Off Lemon for Liam's locker decorations.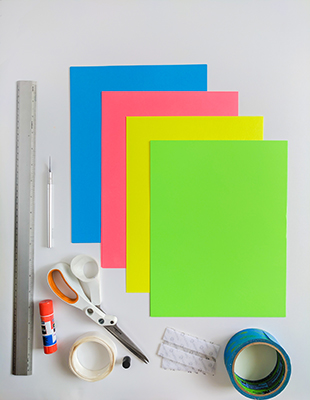 Step 2: Personalize and print the locker decoration templates
Download the locker decoration templates. Open them in Adobe Reader (rather than a web browser) and type in the editable fields to personalize your schedule, name, and pencil box monogram.
Print personalized templates onto ASTROBRIGHTS Papers.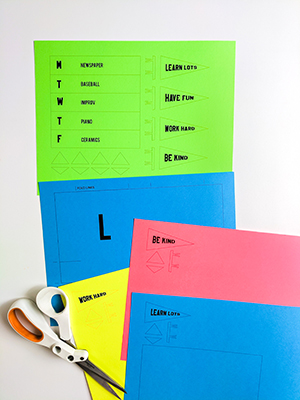 Step 3: Make the mini pennant magnets
Cut out pennant pieces using your best pair of paper-cutting scissors or a craft knife, metal ruler, and self-healing mat. Glue pennant 'ribbon' pieces to the pennant triangles and let dry.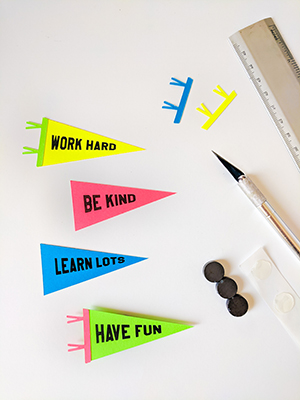 Adhere magnets to the back of the pennants using adhesive glue dots.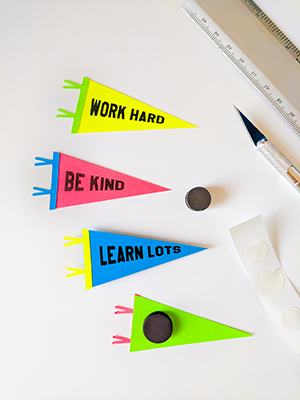 Step 4: Make personalized school schedule
Cut out the personalized schedule base and individual days.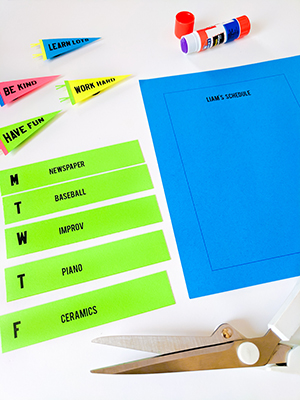 Glue individual days onto the schedule base, leaving a little bit of base color between each day for color contrast.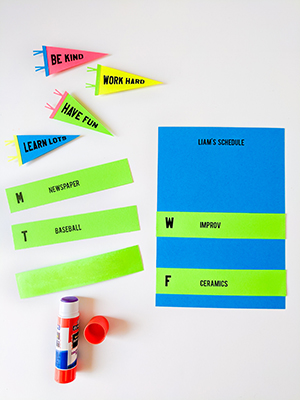 Step 5: Make monogram pencil box
Score the pencil box at the fold lines by running the back (not the front) of a craft knife along a metal ruler which will make a visible dent into the paper without cutting through it. Scoring paper makes it much easier to fold straight lines later.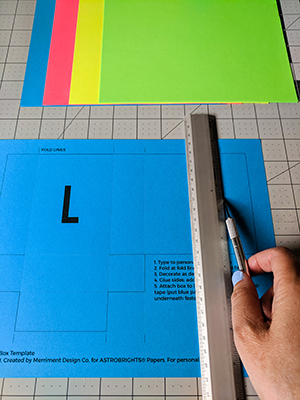 Cut out the pencil box around the solid lines and decorate as you wish using colored paper pieces.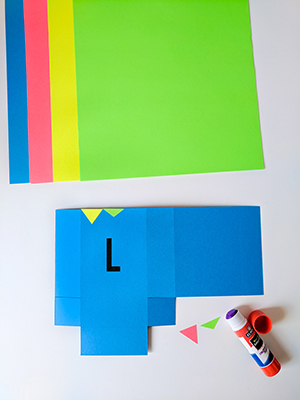 Fold the pencil box along the fold lines and glue the box together. Add clear tape inside for additional strength and let dry.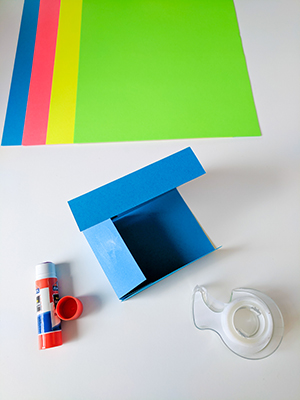 Step 6: Hang locker decorations
Hang your locker decorations on the inside of your locker door. You can hang your school schedule either using the pennant magnets, or just use painter's tape and save your magnets to hang up some favorite photos.
To hang the pencil box: Adhere a strip of loop tape (the soft side) on the back of the pencil box. To ensure easy removal at the end of the school year, place a piece of blue painter's tape onto the inside of your locker door where you'd like to hang the pencil box, then adhere the hook tape (scratchy side) onto the blue painter's tape. Hang the pencil box by pressing the loop tape onto the hook tape. Remove later by peeling off the blue painter's tape.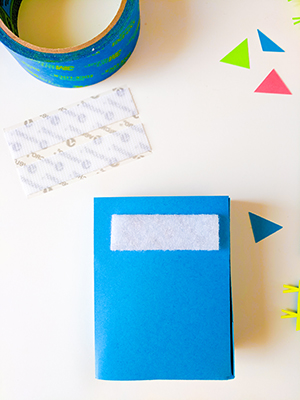 I hope that these colorful DIY locker decorations are getting you excited for the upcoming school year. Which of these spirited locker decoration ideas do you like best?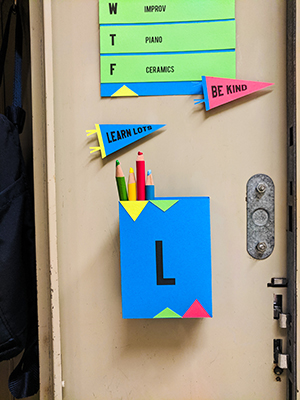 Colors Used: