Feedback Friends Booklet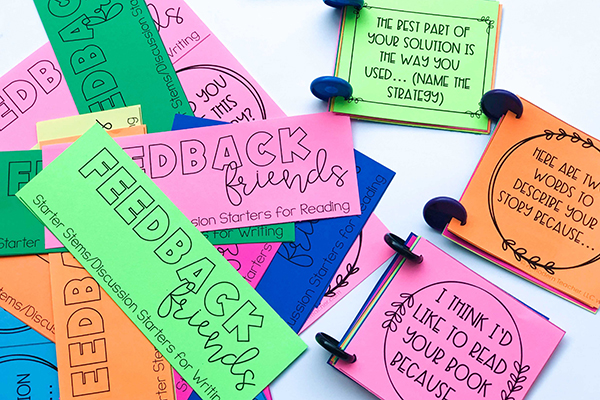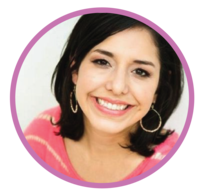 BY APRIL MCNAIR
A Modern Teacher
Often, to create a community of learners, I have students conference with each other. During these conferences, which I refer to as "Feedback Friends", students meet with each other (usually in groups of 2-3) and engage in either conversation about the topic, give positive feedback to each other, and ask questions.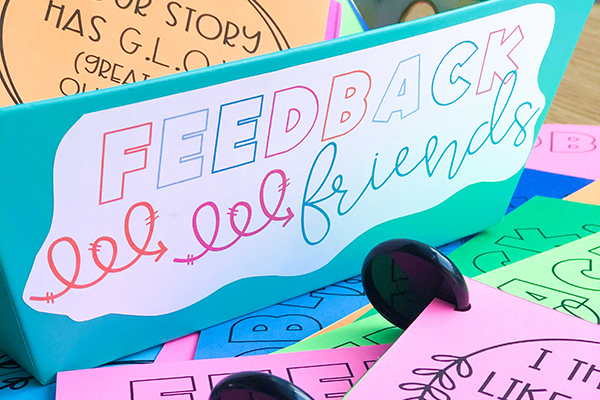 Going Beyond "That's great."
Most students, no matter the grade level, have trouble giving feedback and asking questions. Developmentally, this is just hard. Usually, they say, "that's great" or "I really like your writing." However, with some practice, they can begin to go beyond saying "that's great". I want students to tell me "why". Why do they like another person's story? Why do they like their book summary? Students need a little help with this so I created these cards with starter stems/discussion starters in Reading, Writing, and Math for you to download.
Conferencing is helpful for the students to participate in at the end of any subject block. It gives immediate feedback to each student and gives them steps for what to work on for the next day.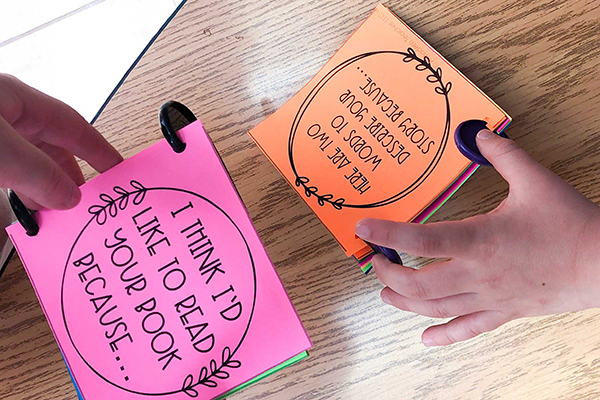 Of course, brightly colored little booklets make conferencing more fun. I choose to put these cards together in a little flip book because it is easy for little hands to use. For our tactile learners, physical objects they can manipulate is imperative.
Here's how I put the booklets together: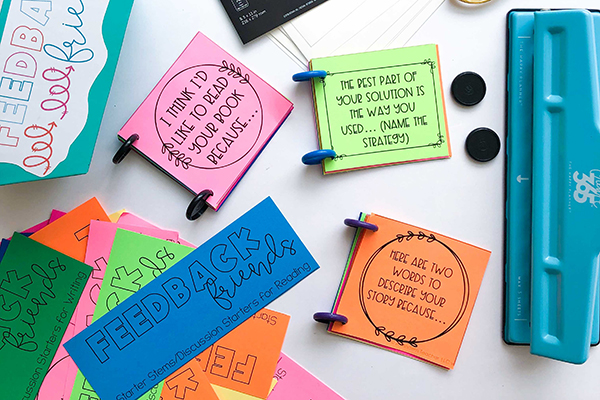 Materials
Variety of Astrobrights® Paper such as: Martian Green™, Terrestrial Teal™, Celestial Blue™, Cosmic Orange™, Lift-Off Lemon™, Fireball Fuchsia™, Outrageous Orchid™
Astrodesigns® Sticker Paper
"Happy Planner" Punch
Scissors
Print and Cut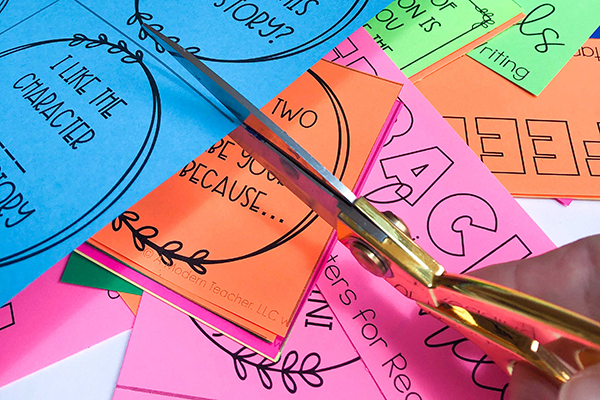 After you download the resources, print the files on the beautiful and bright Astrobrights® Paper. Next, cut the squares.
Bind with Discs
Punch two notches with the Happy Planner Punch in the cardstock and then use discs from Staples to keep the cards together to create the booklet. Super easy!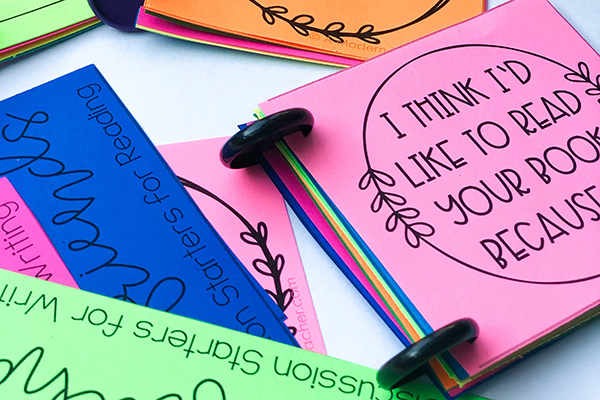 Label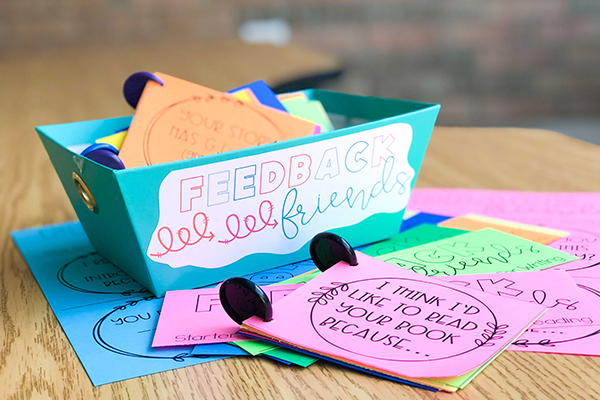 Next, I labeled a container, "Feedback Friends", (download the label for free HERE). I printed the label on the Astrodesigns® Sticker Paper and voila, all done.
Now, I have feedback cards ready to go in a cute little flip-book. The kids will love flipping through these bright cards!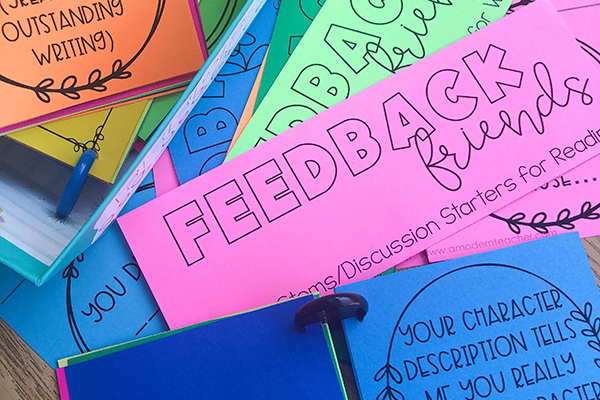 Colors To Use: