Tulips Frogs and Fish Oh My Origami! Fun Nature Scene

BY LYNN LILLY
Craft Box Girls
We are all spending a lot of time at home as a family right now, so I have been looking for fun, new things to share with team family! I decided to break out my origami skills to entertain my hubby and little one. Origami was one of my favorite crafts as a child. It was fun to learn the technique of folding and build on those folding techniques to create fun critters, plants and more! If you can learn the basics, then you can create so many things. I am excited to share four of my favorite origami creations that are great for all ages. I included basic favorites for the little kids like a fish and butterfly, and more advanced projects like a tulip. Watch how I put them all together at the end of the video to create a fun scene. I hope you have as much fun making these projects as I did creating them!
4 Easy Origami Tutorials
Tips:
Pick your favorite paper colors of ASTROBRIGHTS paper. I went with fun bright colors like Solar Yellow, Gravity Grape and Plasma Pink.

Start with a square. A good starting point is 6"x6" but you can scale up or down based on the size of your desired outcome.

Make sure your folds are crisp and precise.
Project 1: Frog
Follow the step by step images for folding the perfect bouncing frog.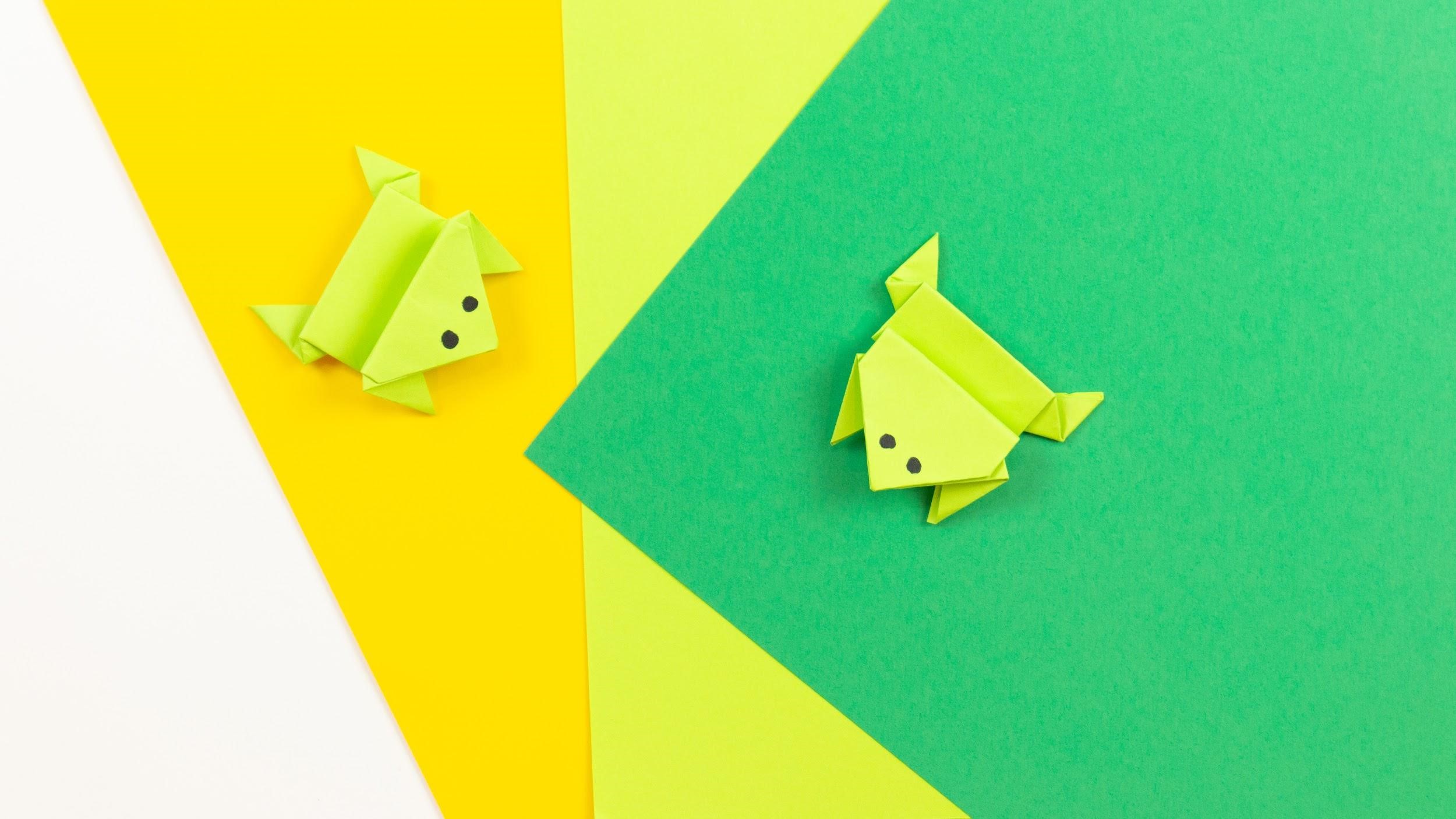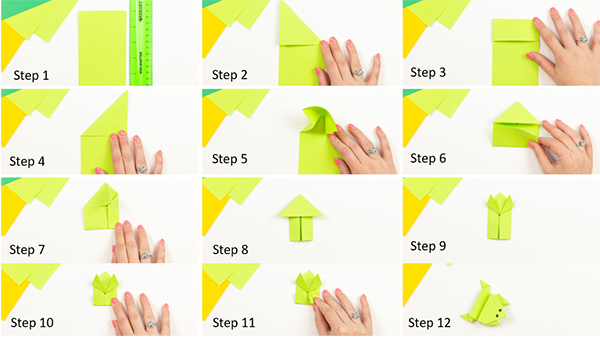 Project 2: Butterfly
The butterfly is an unique origami project as you start by cutting the square in half. This is a great beginner project for younger kids. You will need a small ribbon to tie it together.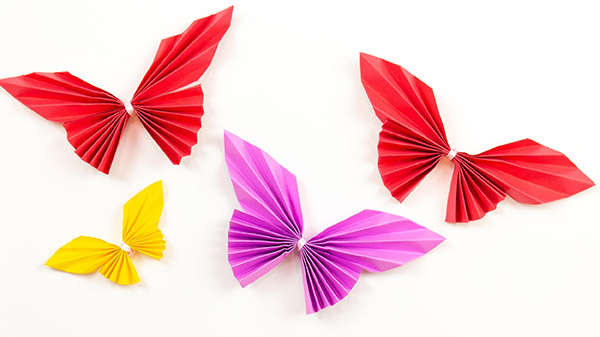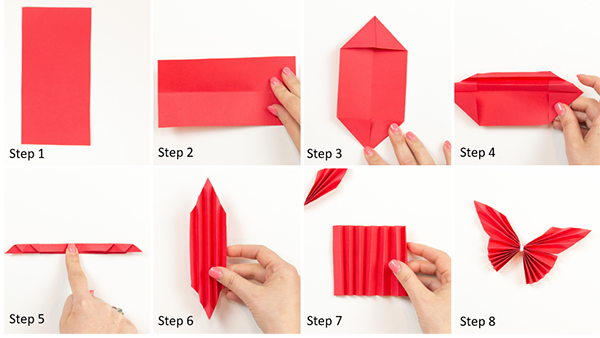 Project 3: Fish
The fish is a great beginner project for little ones. Make smaller and bigger fish by adjusting the size of the square.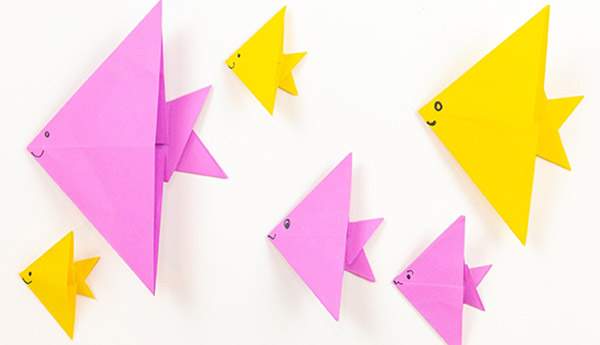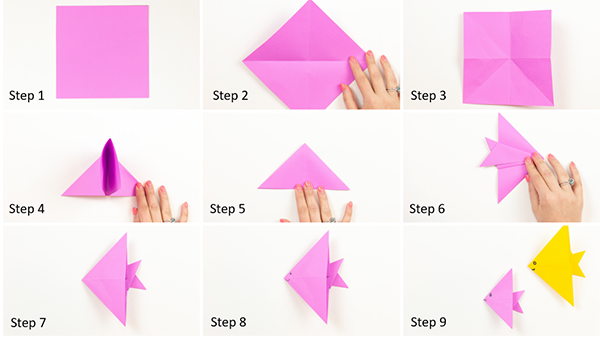 Project 4: Tulip
The tulip is the most advanced of the four projects. This is a great project for an older child or adult. The tulip is created in two parts, the bulb of the flower and the stem.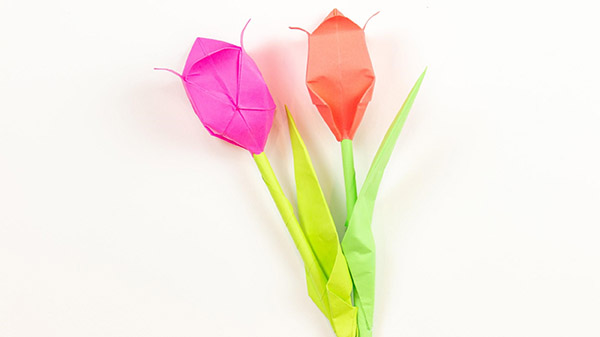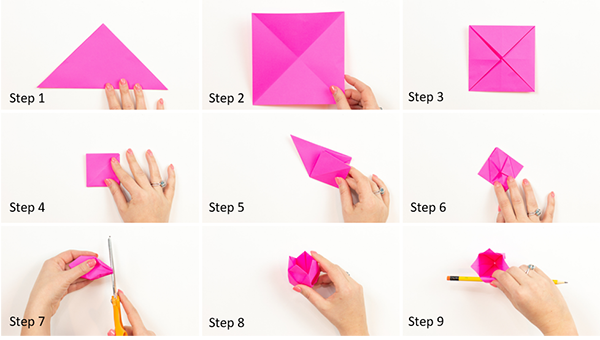 This is the perfect project to keep the whole family busy at home! Stay safe and have fun creating as a family!
XOXO Lynn