Rocking Easter Egg Cards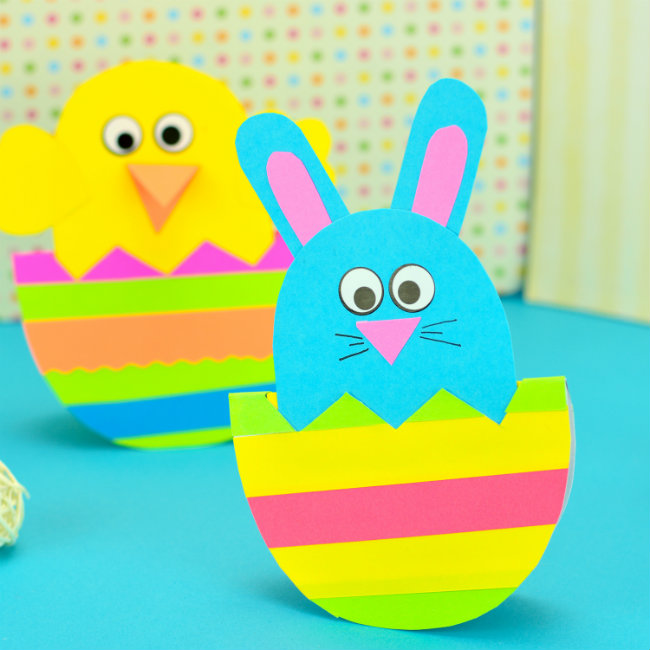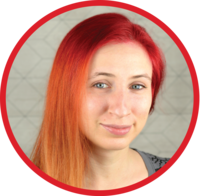 BY ANDREJA VUCAJNK
The chirp of little chickies and the hop of bunnies fill the senses with the enchantment of Spring. These Rocking Easter Cards are the perfect project for crafters both young and old. Present to family, friends, parents or teachers for cards that capture the essence and color of the season.
Materials: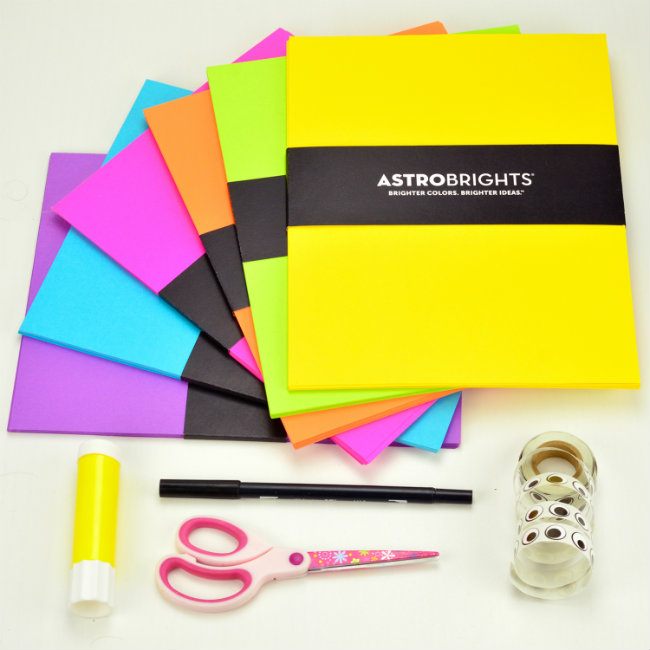 Solar Yellow™ Cardstock for the chick

Lunar Blue™ Cardstock for the bunny

Variety of ASTROBRIGHTS Color Paper for eggs and decorations

Downloadable FREEBIE

Printer

Scissors

Glue

Marker
Steps:
1. Download the free template here! Then print it. It's best to print the chick template on Solar Yellow cardstock and the bunny template on Lunar Blue cardstock.
2. Cut out the shapes. When cutting the oval shape inside a rectangle, only cut along the rectangle shape for now.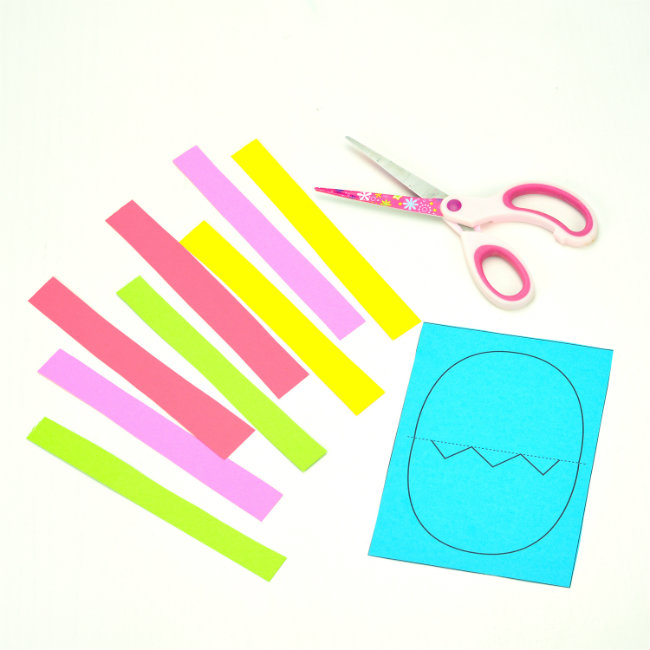 3. Flip over the rectangle with the oval shape design on it, the side with the design must face the table.
4. Cut strips of paper in various colors. You don't have to stick with straight lines, or just strips for that matter, you can make patterns too. Use pattern scissors or your regular scissors and make wavy or zig-zag lines.
5. Glue the strips on the rectangle paper. Let the glue dry before you continue.
6. Flip the rectangle over. Fold along the dashed line. Cut along the full line. You just made a cracked eggshell.
7. Take the large half oval shape, the chick or bunny body and slide it into the slit in your paper eggshell. Glue.
8. Take she oval shape. This oval will hold your Easter card message and you can either make it in the same paper color as you printed it on or you can trace it onto another paper color to give it a bit of a contrast. Write on your message and glue it inside your paper eggshell.
All that there is left is to decorate your chick or your bunny. Cut an orange triangle for the chick beak and glue it on the chick. Stick on a pair of wings and googly eyes. For the bunny, stick on the ears (you can upgrade them by adding pink details inside the ears), a pink triangle for the nose and a pair of eyes. Finish up by drawing the whiskers. You could even stick on a pom pom on the back of your card to make a fluffy bunny tail.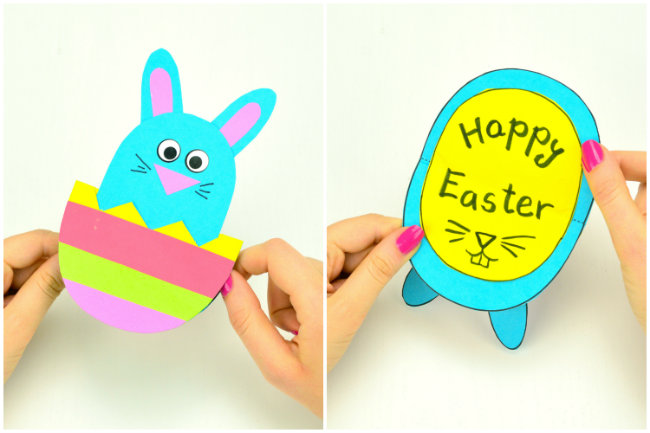 We do love colorful projects but if you want to tone it down a bit, using Stardust™ White is the way to go as it, with it's wonderful multi-colored flecks on a warm white background, looks just like an egg shell.
Don't be surprised if your kids make a bunch of these adorable little rocking Easter cards! These cards are fun to make and certainly have a unique twist to them.
Happy crafting!
Colors Used: