Story Time Retell Hands Activity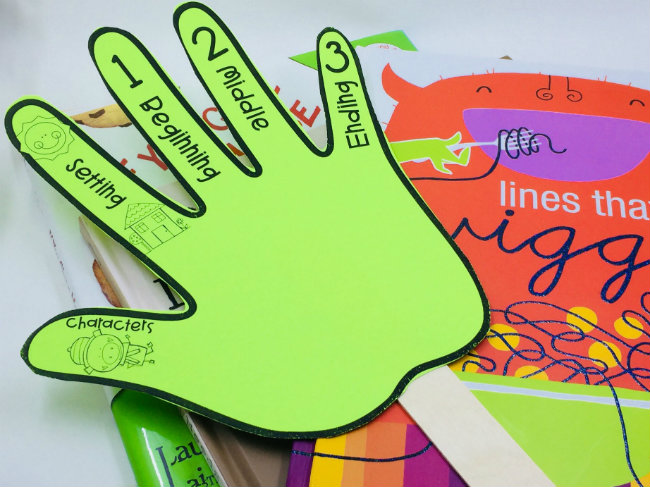 Story time can be the most exciting part of the day for both students and teachers. Imaginations soar as stories leap from the pages of a good book. As young scholars explore the depths of a book it is important that they recognize story sequences, characters and much more to better understand what is occurring in the story line.
Our friend at First and Kinder Blue Skies has found a way to hone in on those skills with bright and fun retell hands.
Colorific Story Time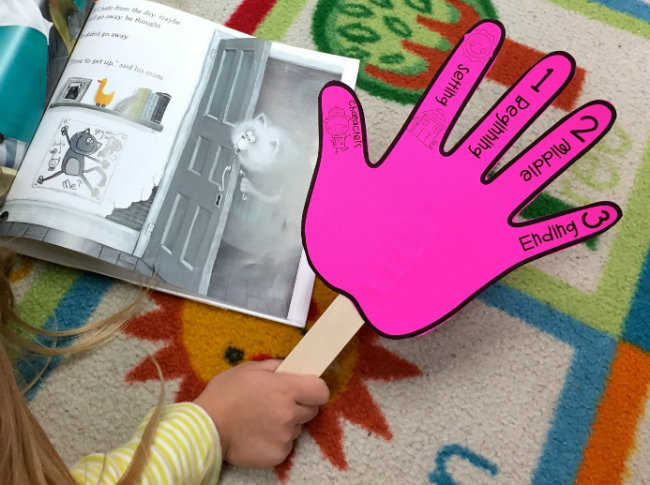 Retell hands can be designed to test students on a variety of Language Arts themes, such as settings, characters, and even identifying protagonists, antagonists, climaxes, and resolutions for more advanced students. This activity can also be done year-round, with different hands used to help students progress in their understanding of storytelling. Place your very own hands in reading centers to encourage students to identify story sequences.
With just a few supplies you, too can make story time a colorful learning experience. Here's what you'll need to get started:
Crafting Popsicle Sticks
Color Paper or Colored Cardstock
Glue Stick
Hot Glue Gun (optional)
Scissors
Downloadable FREEBIE
Looking for more reading and Language Arts activities? Check out the First and Kinder Blue Skies blog and download free templates today!