Summer Kid's Party: DIY Paper Ice Cream & Sunglasses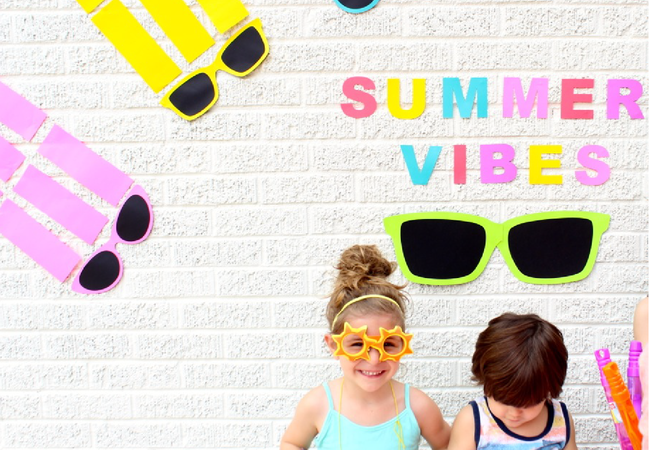 No "School's Out for The Summer" theme party is complete without sweet treats and shades. Bask in the summer sun with a colorful celebration for your kids. These crafting activities are the perfect way to welcome our favorite season!
We All Scream for Ice Cream (And Sunglasses)!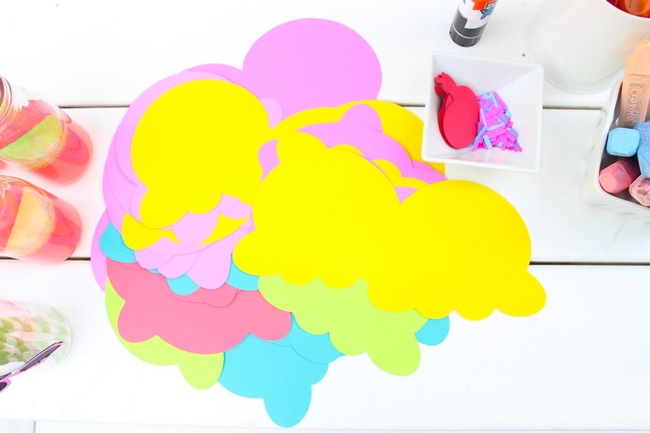 Nothing says summer like these staples. Gather a small (or if your nerves can handle it) or large group of kids for an end-of-year, birthday, or simple Summer party and let the imagination and excitement begin.
Here's what you'll need to get started:
Color Paper or Colored Cardstock
Cardboard
Scissors
Tape
Piñata treats and goodies
Party Refreshments
DIY Sunglasses Piñata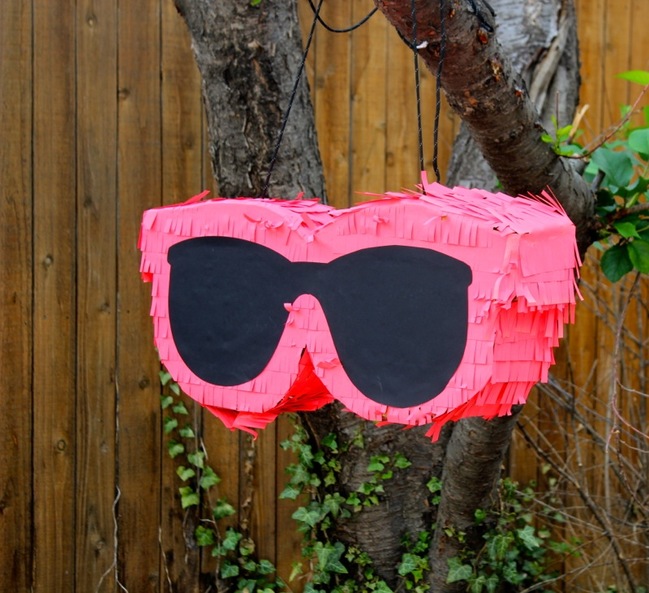 Draw the shape of glasses on cardboard. If you would like to trace, use a cutout of each lens for inspiration.
Use an X-acto knife to cut the cardboard glasses shape. You will need a front and back, so once one pair of glasses is done, trace it on another piece of cardboard and cut it to create a second pair.
Cut 3-inch wide strips of cardboard for the sides. Carefully bend the strips to fit the curves of the glasses.
Use small strips of duct tape (or masking tape) to secure the strip in between both pieces of cardboard glasses. Before the entire thing is bordered, leave a small opening large enough to fit your hand in it.
Drill (or punch with scissors) two small holes on top of the piñata. Insert the rope into one hole and use your hand to pull it along the inside so it can go up and out the other hole.
Stuff the piñata with small toys and candy. Once it's filled and the rope is attached for hanging, close up the last part of the piñata with a strip of the 3-inch cardboard and duct tape it.
Once all the edges are securely taped, begin to cut 1.5-inch to 2-inch-wide strips of paper. Use scissors to fringe the strips. Start to glue each strip on the cardboard glasses. One crucial tip is to begin at the bottom and work your way up.
Once the entire thing has strips of fringe, cut out two large (8×10 size each) lenses for the glasses. Add glue to the back of them and add them to the sunglasses frame.
DIY Summer Vibes & Rays of Sunshine Decor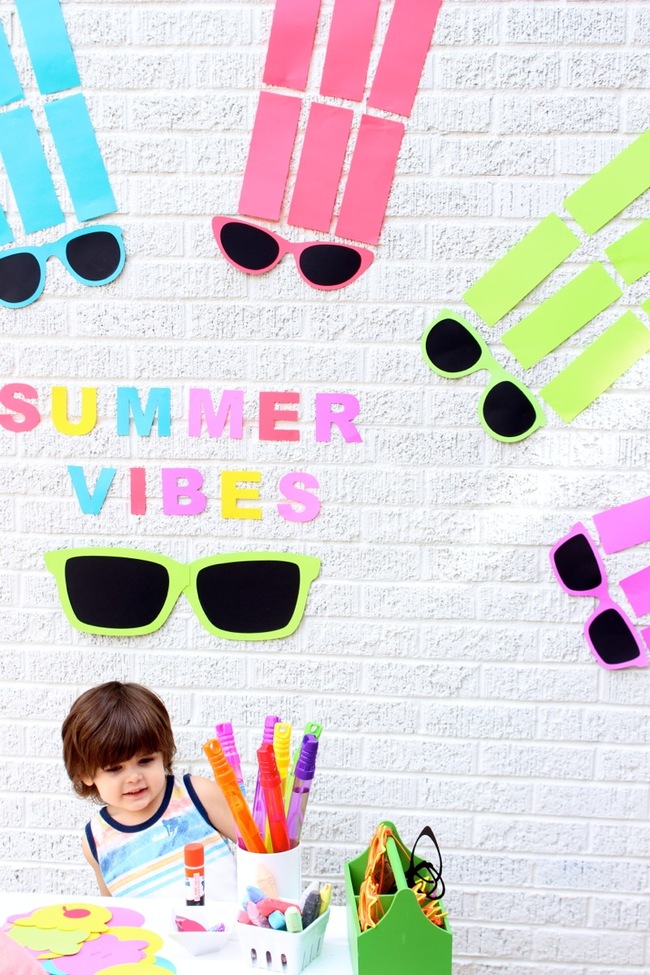 Use scissors to cut out colorful frames for all the glasses.
For the rays of sunshine radiating from the sunglasses, cut 3.5-inch strips of paper.
For your Summer Vibes or other phrase that you'd like to showcase, trace and cut out the letters.
Arrange your letters, sunglasses and rays in the layout you'd like.
Use tape to add them to a wall to create a pretty rainbow display!
DIY Mini Ice Cream Parlor Height Activity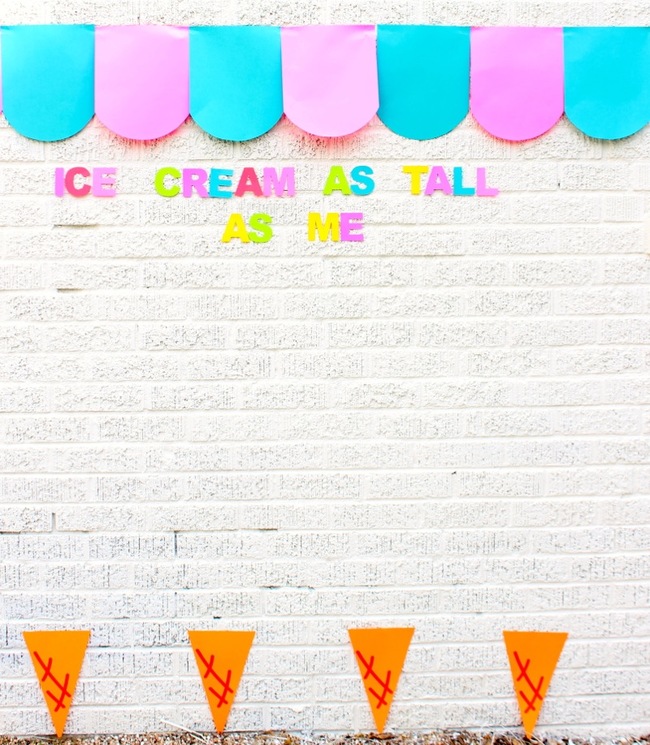 To make a DIY paper ice cream awning, use scissors to round one side of the paper. Line them up along the wall and use tape to hang them along the top, straight-edge part.
Trace and cut letters for the phrase, "Ice Cream as Tall as Me," and add it to the wall under the awning.
Cut out triangles in the shape of ice cream cones. Tape the cones to the bottom of the wall.
Cut out ice cream scoops 6 inches tall, which will help you give a "more accurate" estimate of each child's height.
Cut out sprinkles and cherries, so the kids can decorate their ice cream scoops with sprinkles and finish their tall ice cream with a cherry on top.
To get the full step by step, head on over to the J. Sorelle blog post!
Colors Used: