Tails of the Summer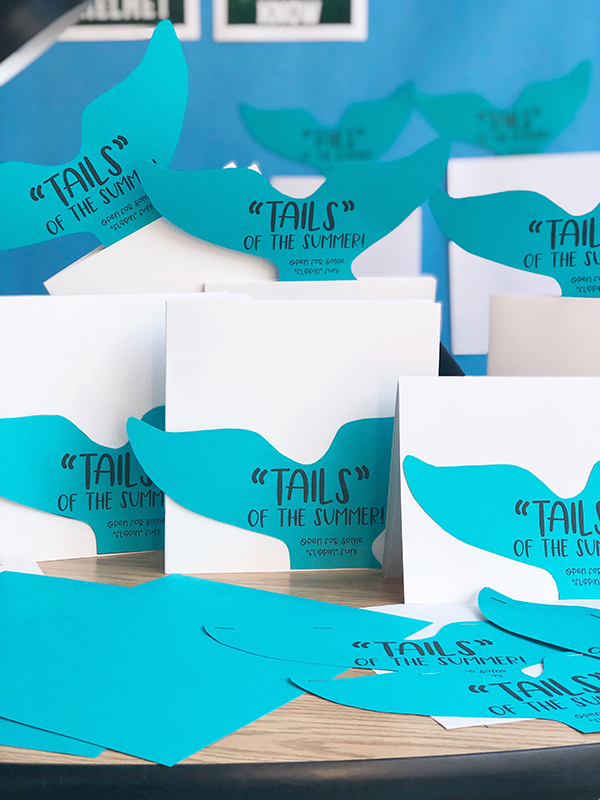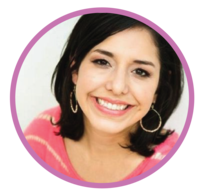 BY APRIL MCNAIR
A Modern Teacher
Students are going to flip with this writing project! With the end of the school year near, students and teachers alike are dreaming of the most magical time of the year: Summer. Prepping for this special time of the year during the school day can be fun and exciting for everyone. Your little fish will love this writing project: "Tails of the Summer". The project not only gives students something to put together during the last few weeks of school but this can also be a gift from you to your students they can take home. Add a pencil, other writing utensil, maybe some sunglasses, and you'll have a gift that will encourage them to write all summer long.


The best part about this project is that your students can complete this any time of the year. I'll show you how. Let's get to it!


First, I chose to use Astrobrights™ Terrestrial Teal™ for the cover. This is the perfect paper to kick off the summer with vibrancy. Terrestrial Teal is not too blue and not too green. It's the perfect color that exudes summer.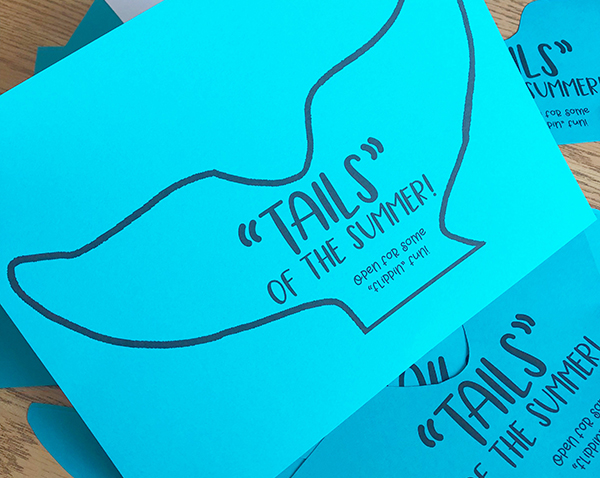 Other items you need:

Stapler, tape, or glue
White Paper

Process:

First, decide which project you'd like to complete.


Here are three ideas:
Make a Fin-Shaped Book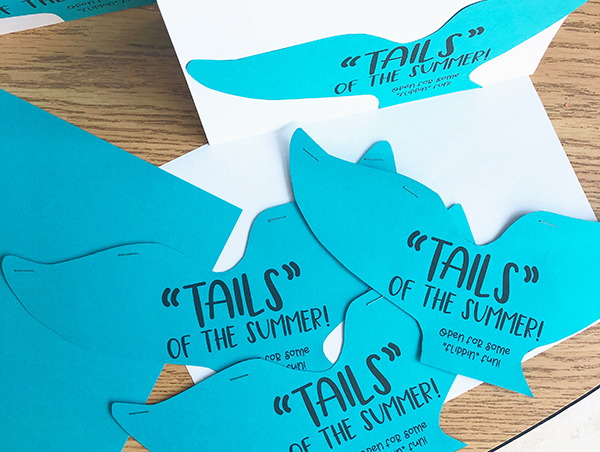 First, print out the cover template.
Have appropriate paper for your grade level either cut and ready to go or have your students trace the outline of the fin and cut.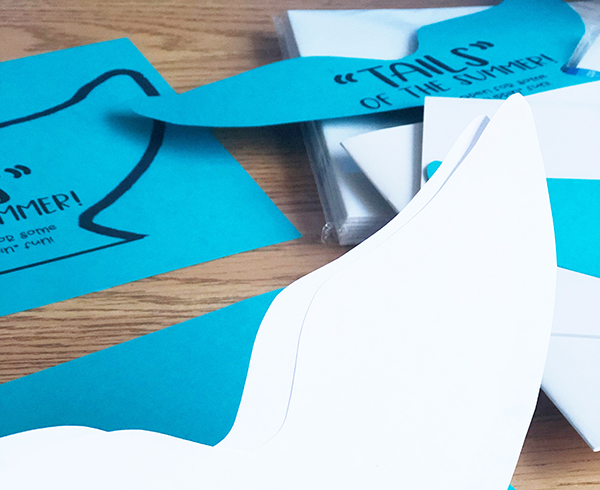 Staple the white pages to the cover.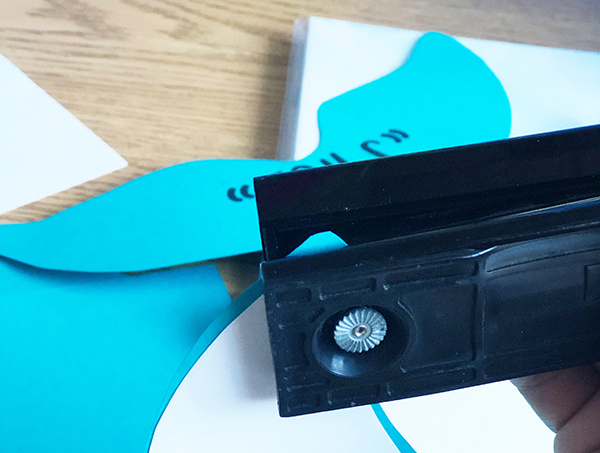 Add the Fin to a Small Book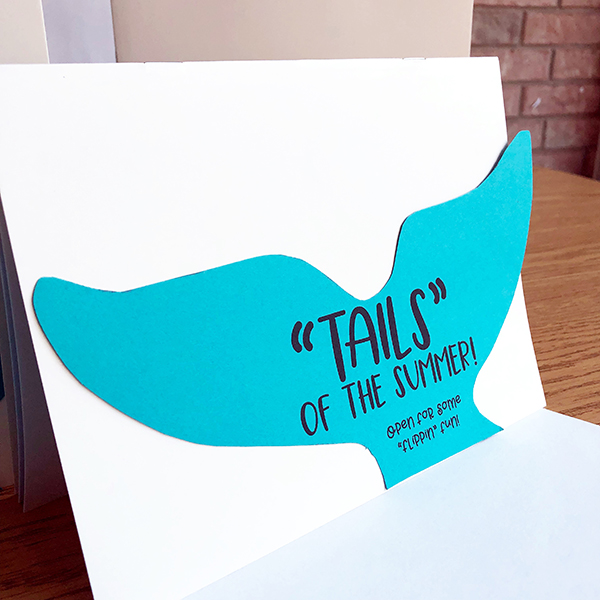 I found books at the Target Dollar Spot. Just glue down the fin on the cover.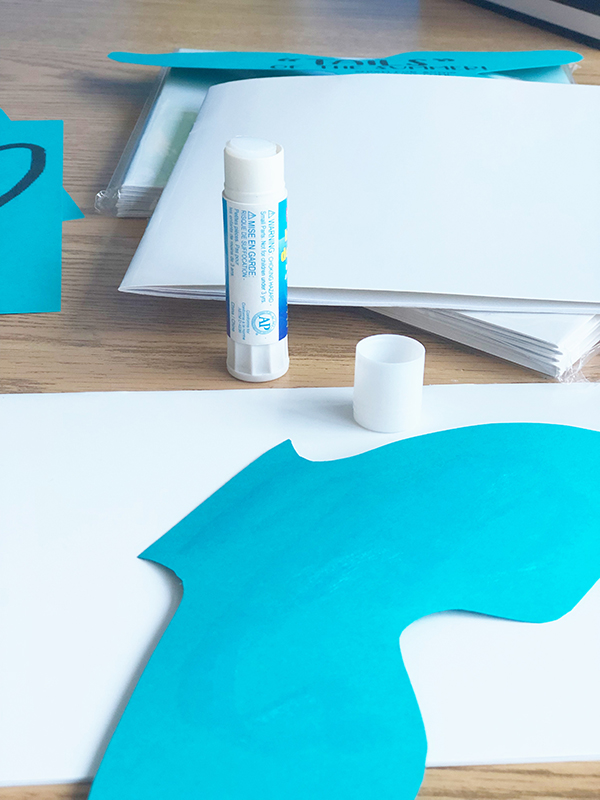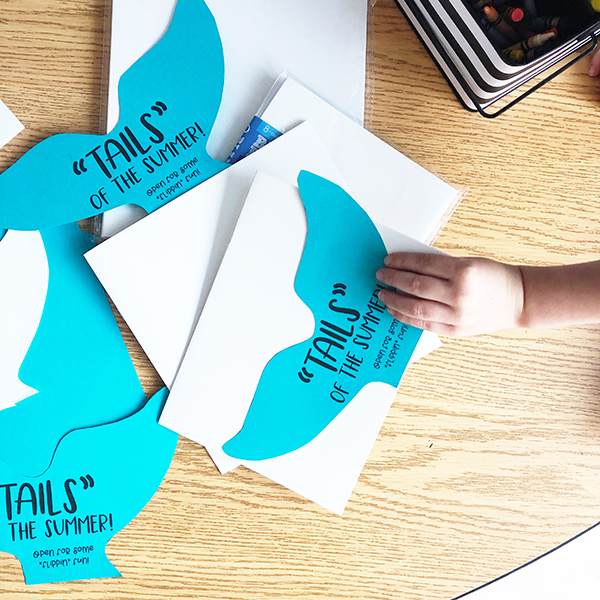 Or you can add the fin to the top of the book for some whimsy. Just tape at the top.
Back To School "Flippin" Fun Book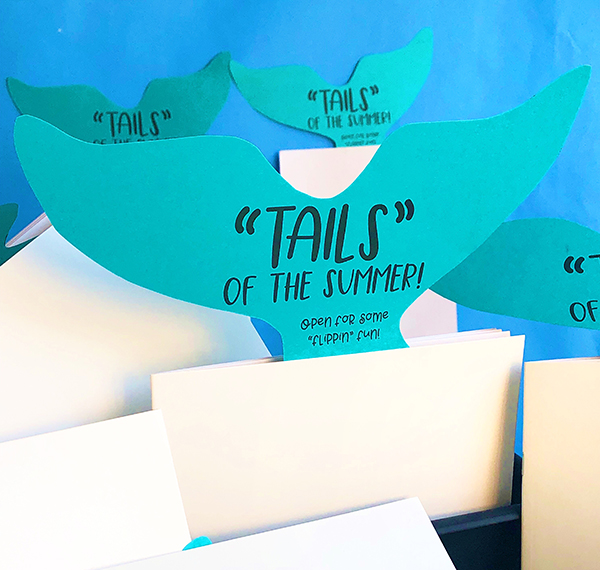 At the beginning of the school year, students can complete this project to tell about you their summer. Glue the fin to the top of a white piece of paper and display on a bulletin board, as you can see in the background in this picture below.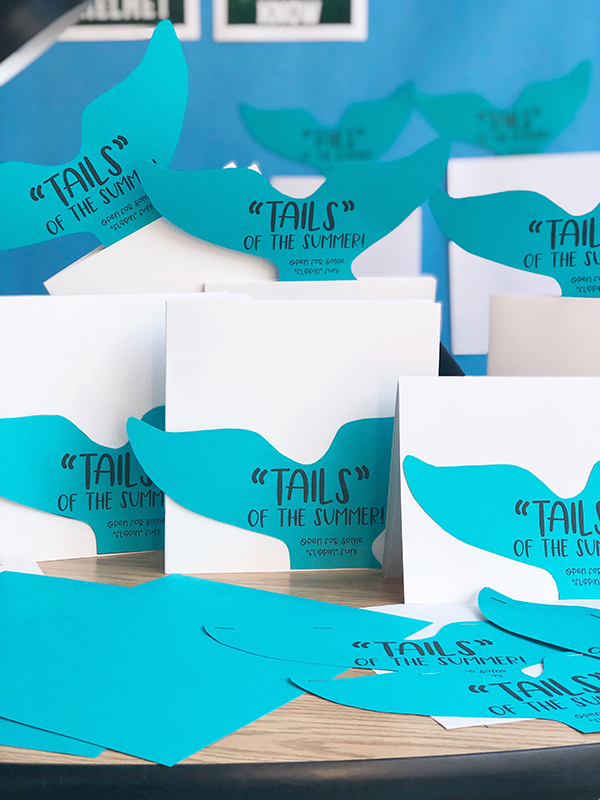 After you decide, then print the cover template and have students complete the project.
You can use Astrobrights paper for *any* shape book (like the cover of a Poetry Shape Book) or truly, the cover of any book. Using Astrobrights paper as the cover gives you the color you need without using any color ink.


You can also have students decorate the cover with adhesive jewels, shapes, glitter, yarn...the possibilities are endless.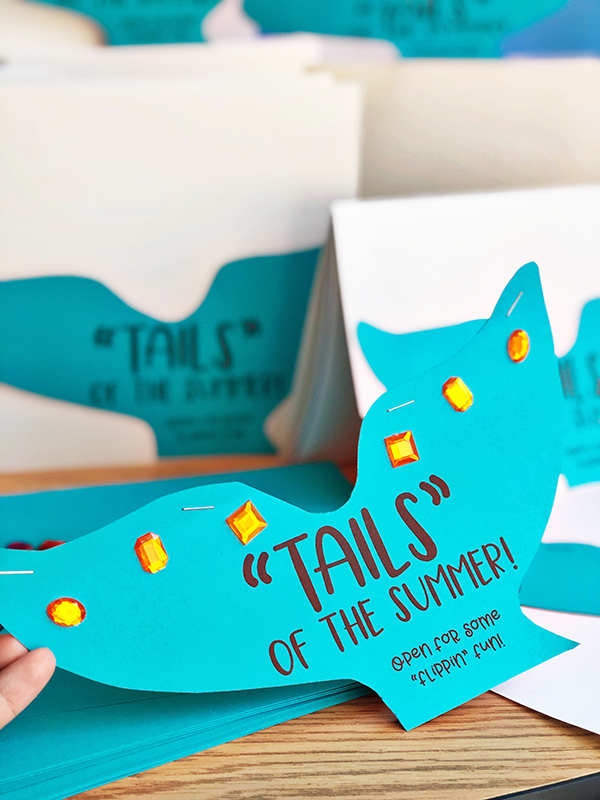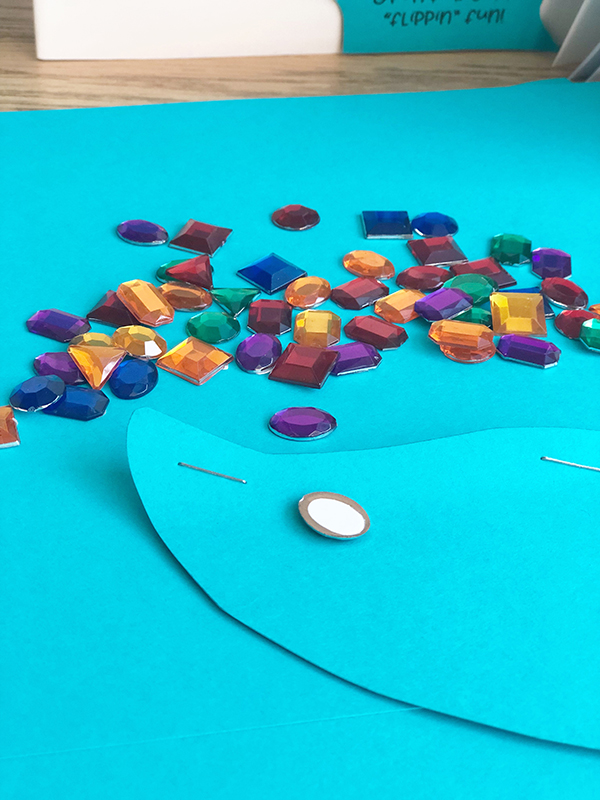 Don't forget to download the free prompts so you can send these home with your students as well.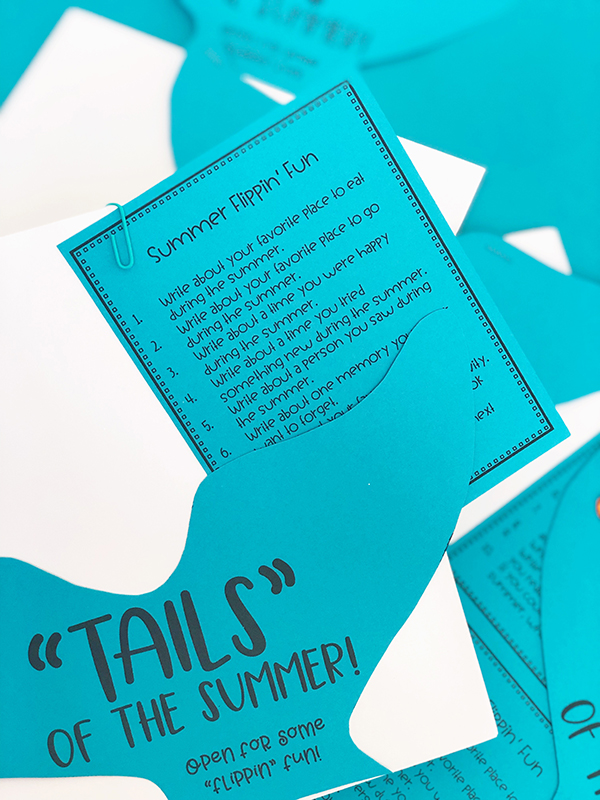 This is the perfect motivation to get kids writing all summer.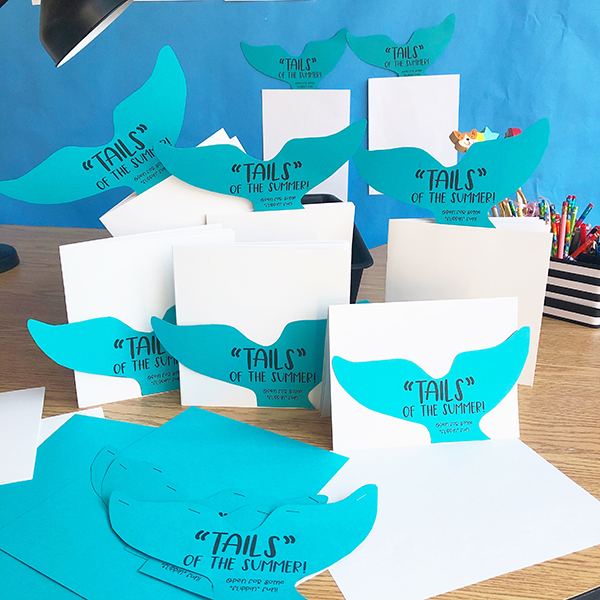 Have fun and Happy Summer!
Show us how you're celebrating Astrobrights 50th! Create any project, post on Instagram and use #50YearsBright and tag @astrobrights for a chance to win a $500 American Express Gift Card. For more information view the official rules

here

.
Colors Used: