Bring joy into your holiday season with my gingerbread gang in ugly sweaters using ASTROBRIGHTS® Papers!
This ugly-cute DIY paper garland features gingerbread friends sporting colorful knitted sweaters with festive details such as reindeer, trees, snowflakes, hats, and Scandi details. Start by making golden brown gingerbread friends, add eyes, mouths, and icing, then dress them in playful ugly sweaters with knitted details.
Next, make a gingerbread cookie JOY sign with sweater cuffs to add extra color and cheer to your mantle. Finally, create as many coordinating knitted ornaments as you want to complete the look.
My whimsical ugly sweater gingerbread paper garland is a fun and easy paper craft that takes just a few supplies that you probably already have at home. Grab the kids and make a whole gang of gingerbread friends to decorate your home for the holidays. Try making one to represent each family member both near and far.
Deck your walls with a friendly gingerbread gang and start a new ugly holiday tradition!
Gingerbread Gang in Ugly Sweaters Garland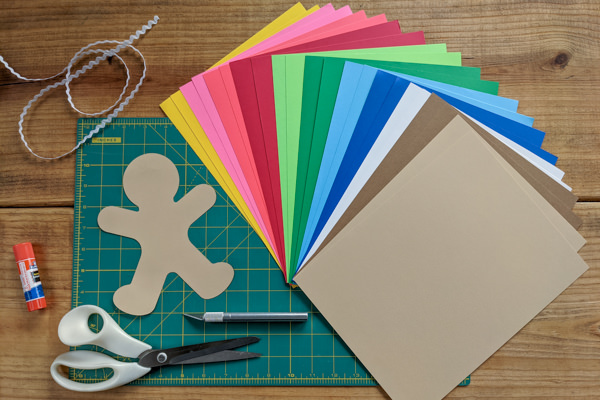 Supplies:
Astrobrights® cardstock paper in Solar White, Husk, Grocer Kraft, Blast-Off Blue

™, Re-Entry Red™, Rocket Red™, Lunar Blue™, Gamma Green™, Martian Green™, Sunburst Yellow™, Galaxy Gold™, and Pulsar Pink™

Paper scissors, craft knife, self-healing cutting mat

Glue stick

White rick rack to hang

Hole punch or painter's tape
Step 1: Print templates onto Astrobrights cardstock paper: gingerbread shapes on Husk, eyes and mouth on Grocer Kraft, icing on Solar White, and ugly sweater pieces using your favorite vibrant Astrobrights colors.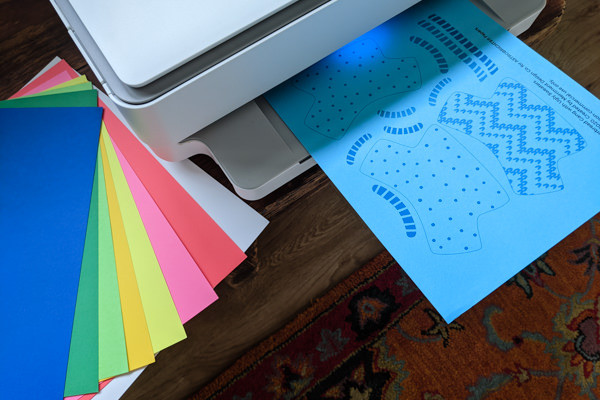 Step 2: Cut out gingerbread pieces, sweaters, and knitted decorations. Use a craft knife and self-healing mat for small details.
Step 3: Glue eyes, mouth, and icing to the gingerbread shapes.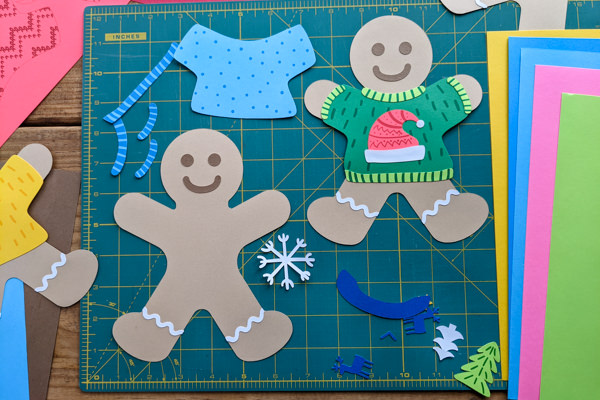 Step 4: Add sweaters and ugly sweater details; secure with glue, and let dry completely.
Step 5: Punch holes in hands and string onto white rick rack, or skip the punch and attach the gang to white rick rack using painter's tape, and hang.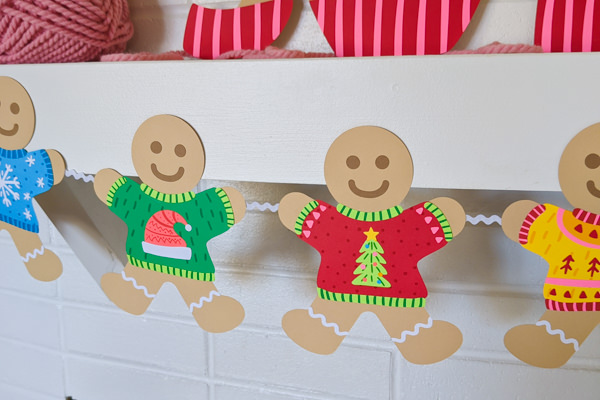 JOY with ugly sweater cuffs and knitted ornaments