Bright Botanical Canvas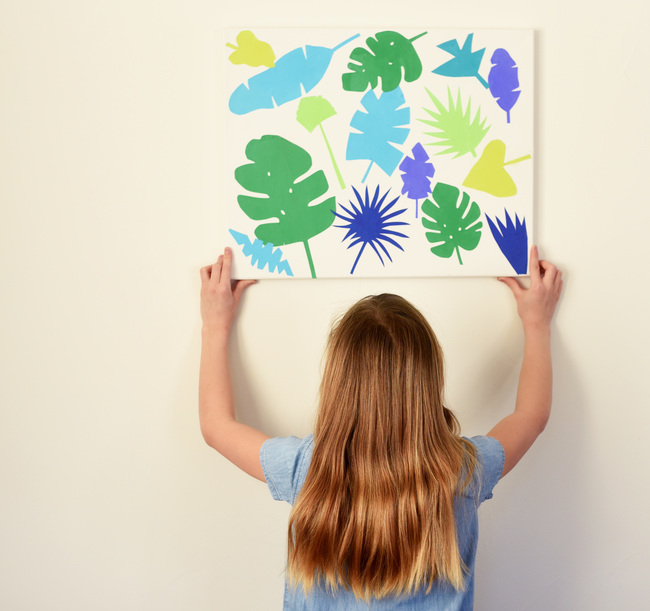 BY ALICE AND LOIS
Alice and Lois

Creating meaningful family time in a busy schedule can be tough, but we wanted to share one of our favorite new ways to achieve this – through collaborative family art. We just finished making this DIY Collaborative Wall Art project at home, and it's a keeper! Inspired by tropical leaves, each family member cut out their favorite leaf shapes and then created a gorgeous piece of wall art, made by the whole family, to hang at home.
Collaborative art gives us a chance to participate at our own level, allows everyone to cooperate and most importantly creates an atmosphere of fun. And it fosters teamwork.
Get ready.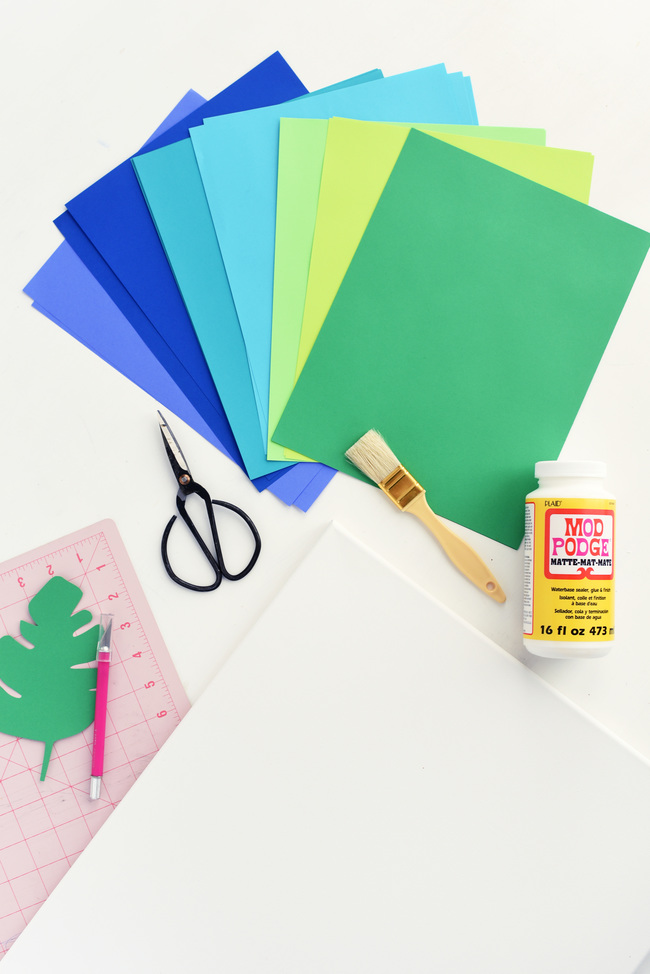 Start by exploring a book of fauna. We knew we wanted to create a piece of art with tropical leaves, so we went through our books at home and found our jungle coloring book for inspiration. I also printed out some online images of leaves as inspiration for all of us.
Here are the supplies you'll need:
Color Paper

Scissors

Mod Podge in Matte Finish

Paint Brush

Exact

Canvas (we used a 16x20)

Books and Magazines for Inspiration
Set out the paper, books for inspiration and scissors
Steps:
1.Cut out leaf shapes. Adults and older kids can use an exacto to cut out details if you'd like.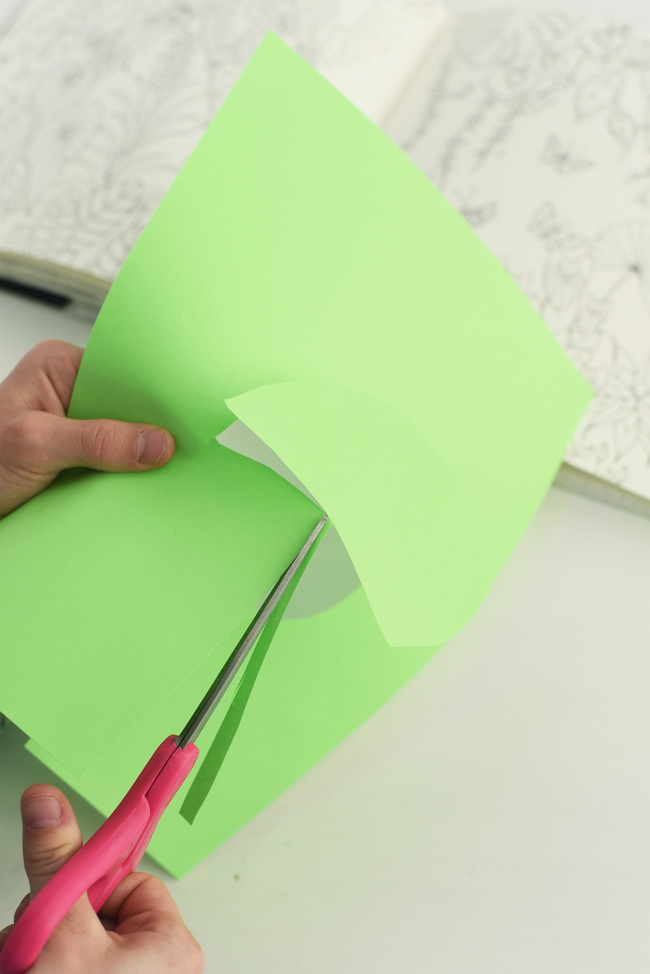 2.Mod Podge leaves onto the canvas. We all took turns placing the leaves in their places on the canvas. Make sure you smooth out paper leaves so there are no bubbles.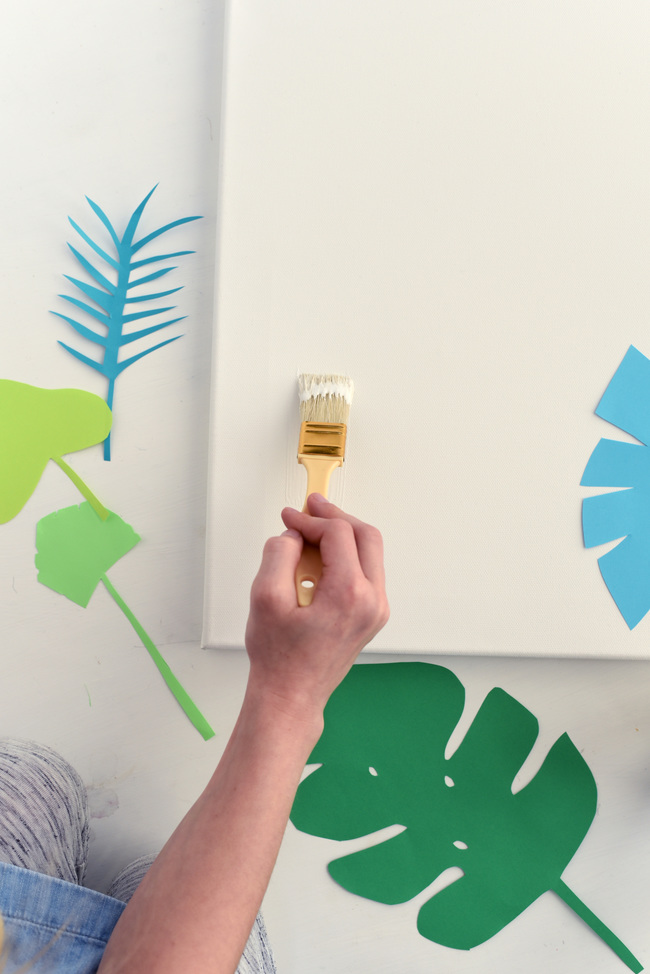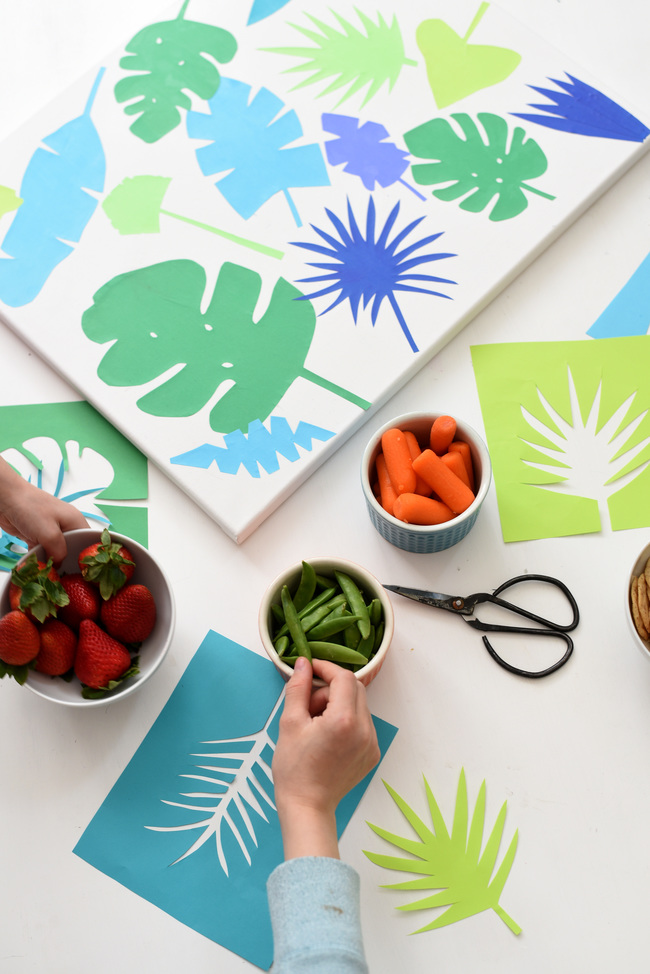 3.After the leaves have dried, brush a final coat of Mod Podge over the entire canvas.
4.Let dry. Hang your creation!