Motivational Sayings For Your Classroom Wall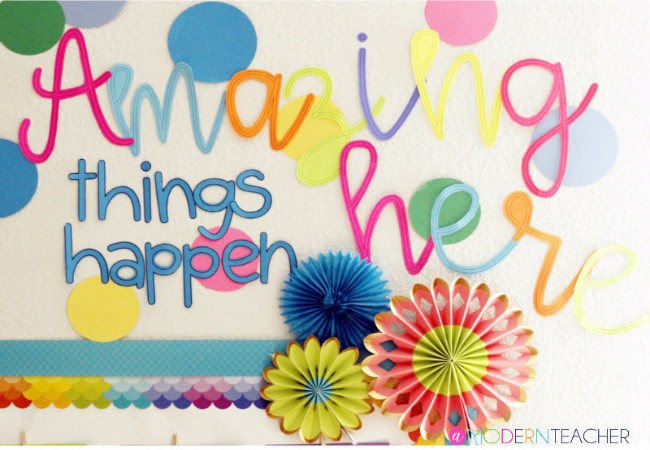 Fill the empty space on your classroom wall with an easy, zero-clutter way, while motivating your students.
Back-to-School preparation can be as exciting as it is daunting. Finding the perfect spot for your favorite classroom activities, organizing your reading corner, and displaying words of encouragement, can all become panic inducing tasks. But, when all those things are in place, you may find that you still have one last wall to complete. Before panic sets in, check out this bright and inspiring way to fill that space from A Modern Teacher.
Inspire Them All Year Long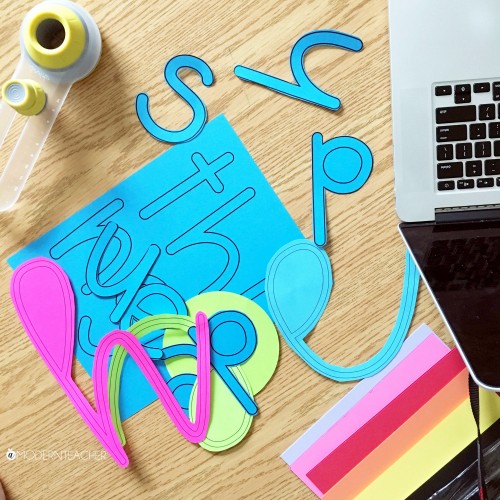 Words of encouragement and motivational sayings can go a long way when class is in session and students are learning at what may seem like warp speed. Using a space to showcase work, give nuggets of praise, and, or show academic progress. You could use standard bulletin board letters with bold letter, that well…leave little to be desired and can be stale.
Step it up a notch with unique font choices and vibrant art. Simply choose a font that speaks to your creative genius and print the letters out for motivational says that light up the room and your students' hearts.
Here's what you'll need:
To create truly stand-out sayings, follow this step-by-step tutorial and get cool font FREEBIES.