DIY Woven Placemats For Summer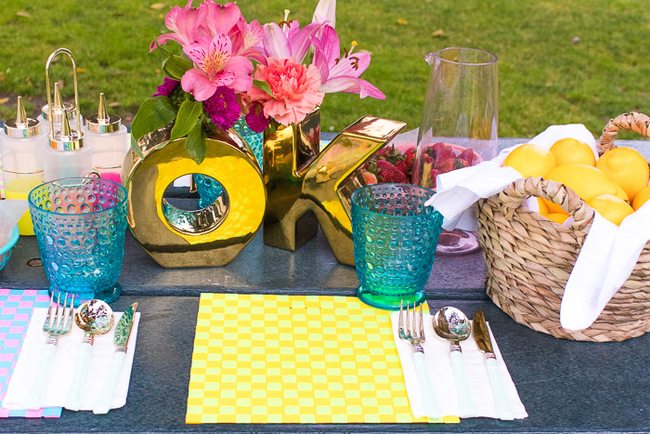 BY HOLLY WADE
Club Crafted
'Tis the season for outdoor entertaining, and every picnic could use a little more color. Summertime is perfect for breaking out Astrobrights papers for making bright table accessories, and these simple DIY woven placemats would make a beautiful addition to an outdoor tablescape, brunch buffet or picnic table.
I mixed and matched the vibrant Astrobrights Solar Yellow™, Vulcan Green™, Lunar Blue™ and Pulsar Pink™ colors to make woven paper placemats that I can use again and again throughout the summer when these colors truly shine.
Materials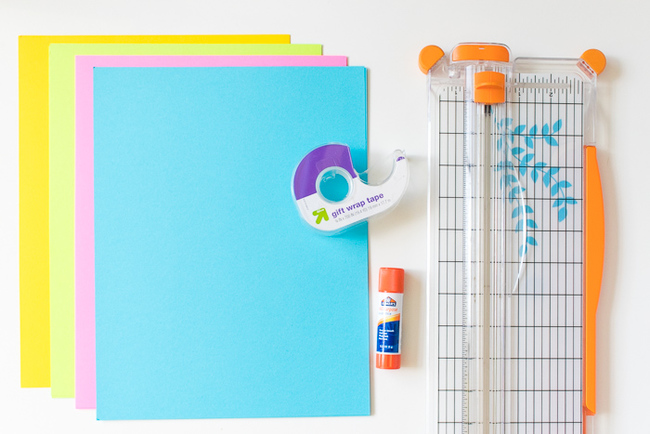 Astrobrights Cardstock
Paper cutter
Glue stick
Tape
Bright Placemats For Summer Entertaining
Step 1: Cut two pages of paper into ½-inch strips with the paper cutter. Repeat with additional colors (2 colors per placemat).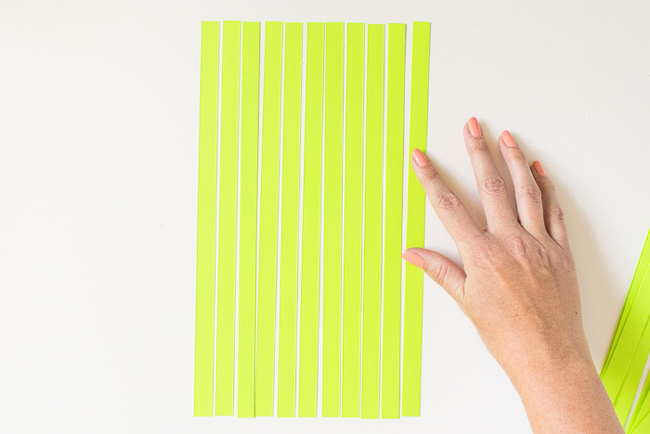 Step 2: Arrange the strips of the first color side-by-side on a flat surface.
Step 3: Tape the top of the strips down.
Step 4: With the second color of paper strips, weave under-over through the first color. Push the strips up to the tape line and repeat, alternating with each strip.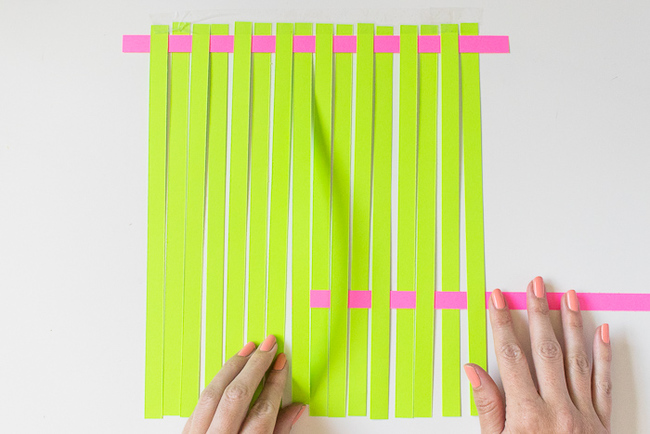 Step 5: Remove the tape and adjust the strips so they are have a very tight weave. Fill in with additional strips.
Step 6: When you have about 1-2 inches left around all four sides, fold them over on one side to clean up the edges.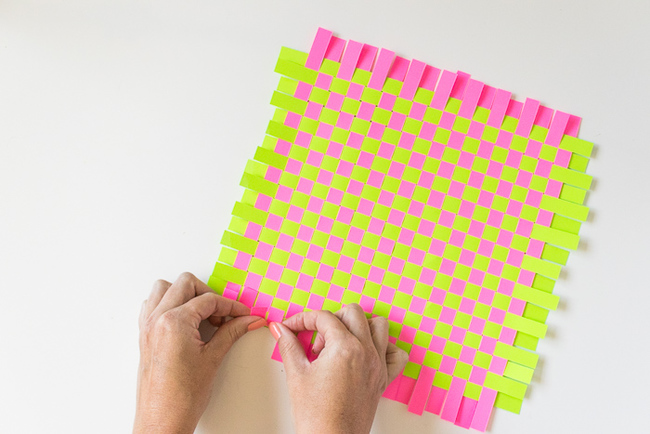 Step 7: Apply the glue stick and press the loose edges in place.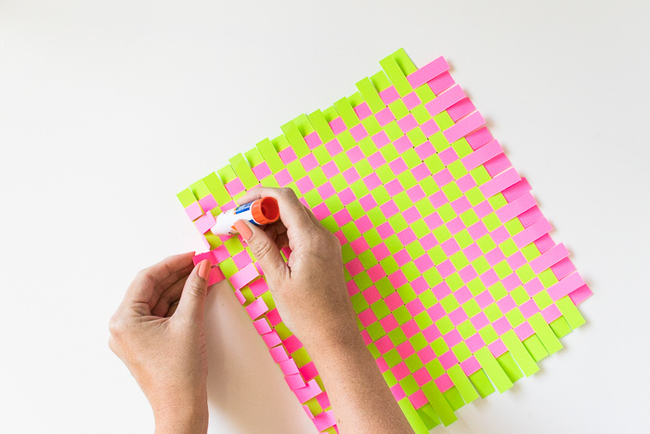 Now the woven placemats are ready to use! Decorate your table beneath your plates or use them for a pop of color on a buffet! Add fresh flowers, fruit or whatever decor you love for a truly vibrant table setting your guests and family will enjoy. Learn about the behind-the-scenes of this fun outdoor photo shoot and more on Club Crafted.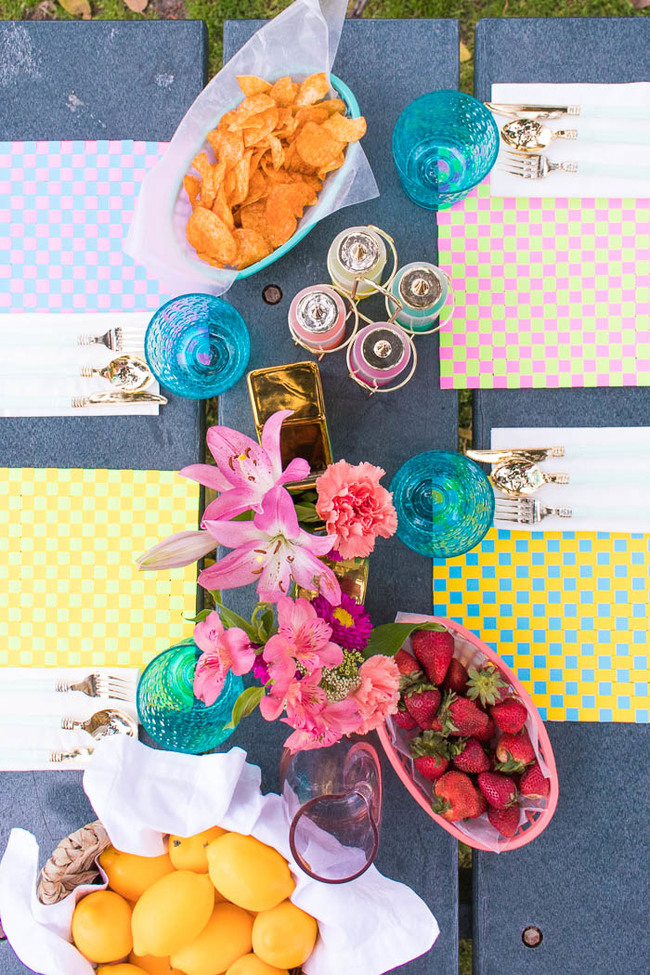 Colors Used: