DIY Woven Wall Art With A Twist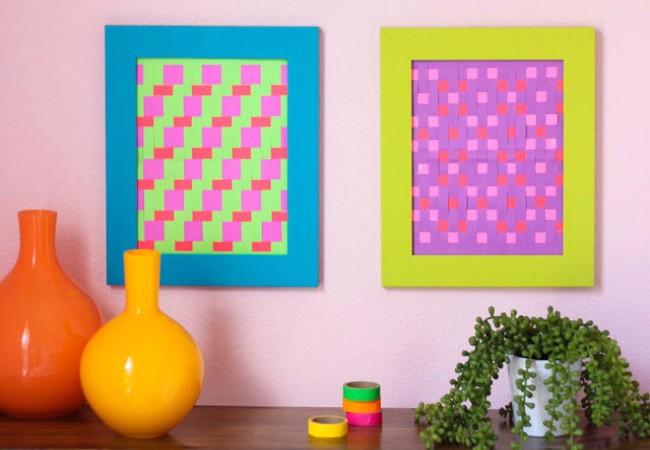 Boho lovers rejoice!
Finding the right amount of color to fill a space can require a lot of thought and a pinch of imagination. Instead of choosing to incorporate color with furniture, take an artistic approach by adding custom wall art. One way to give your room a splash of color is to create one-of-a-kind woven wall art.
These '70s style wall hangings are back with a vengeance and great for those who love kitschy crafts. Paper weaving is easy to do, but the types of designs you can do are limitless! You can also find tons of patterns to draw inspiration from like ones found on Pinterest. Or, you can weave together your own patterns for something that is truly unique.
Getting Started...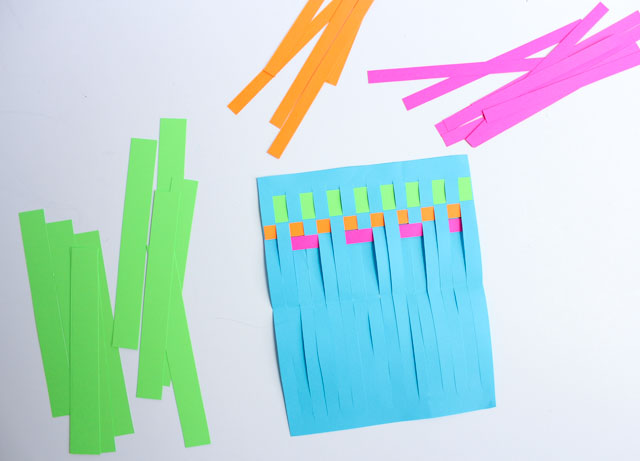 This craft weaves together a childhood pastime for a nostalgic project that can involve the whole family or host a crafting girl's night for hours of colorful weaving.
Here's what you'll need:
Colored Cardstock or Color Paper
Fringe cutter (or scissors and ruler)
Colorful picture frame (similar to shown), or you can make your own.
Pencil
Glue stick
Woven wall art may have a vintage feel, but these color pop papers breathe new life into a centuries old weaving technique.
Get all your paper weaving know-how at Design Improvised.
Colors Used: