A Year's Supply of Editable Positive Notes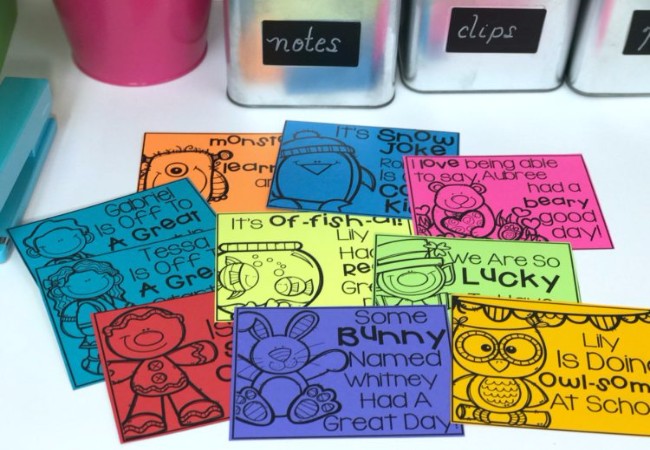 Keeping parents up-to-date on their youngster's activities, progress and behavior doesn't have to be dull! Liven up their backpacks and grab their parent's attention with bright and crafty positive notes to track progress all year long.
Between reading, snack time, recess, and everything in between it is fairly easy to become side tracked from completing weekly or monthly progress reports. And, if you're a kindergarten or Pre-K teacher, progress reports and report cards are not in the stars for your little scholars. That's why Differentiated Kindergarten created these fun and functional note cards to slip into folders and backpacks to keep home to school communication open.
Keeping It Positive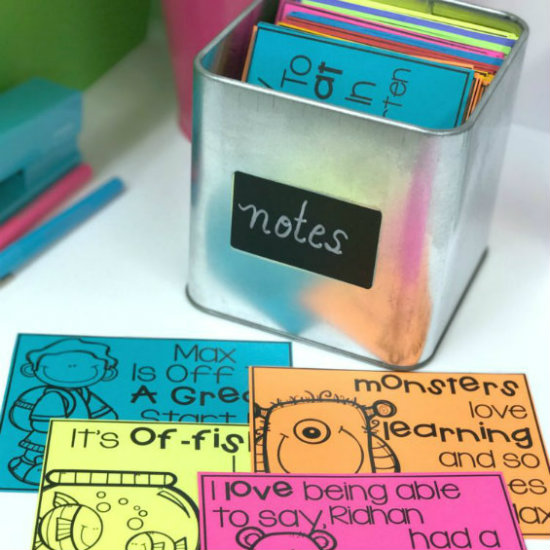 Color in the classroom helps teachers as well as students! These positive notes are color-coded to keep you organized and to add a pop of color to alert parents of their child's classroom development.
Here's what you need:
Each card is set of cards is printed a specific color to keep track of which has been sent and which hasn't and can be organized by month to create a theme. Simply choose a color and print.
To receive this free editable template, go to Differentiated Kindergarten and download, today!