Falling For Books: Fall Reading Challenge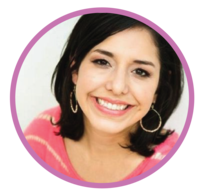 BY APRIL MCNAIR
A Modern Teacher
We are falling for books with a Fall Reading Challenge! As the seasons change, I like to create more ways for my students to connect to the world around them. Most often, I like to look to nature. It is something all my students have in common, no matter their background. Astrobrights®, books, and a good reading challenge are the perfect combination to spark interest in reading. This project helps my students to visually document the books we are reading. On the leaves, we record quotes we'd like to share or the title of the book we are reading. Students also write their names to give a little more ownership. Students then attach leaves to the yarn.
I also added an element of fun by having the students "fall" for these books . I took their picture and then positioned this picture sideways and upside down.
Our challenge was to add 15 books to the display. Once we read 15 books, we had some fun free time on reading websites. You could offer any reward that is appropriate to your students and school. Tons of possibilities like a pajama read-in day, guest reader day, partner reading, etc. The list can go on and on. My students love spending their day reading and if they could, this is all they would do. This project is perfect for facilitating this love of reading.
Create your own Fall Reading Challenge in a few easy steps!
Materials:
B

ranch or dowel rod

F

all color yarn or twine
For the letters in the title: Galaxy Gold™ and Orbit Orange™
For the leaves in various fall colors such as Solar Yellow™, Cosmic Orange™, Galaxy Gold™

P

ush pins or other hooks

P

ictures of students
Steps:
Get outside! Look for a branch about 2-3 feet long or head to your local craft store for a dowel rod.
2. Wrap yarn around the branch and drape. I choose to make the length of the yarn about 3 feet due to space. Put this aside and create the title so you can see the spacing of the entire project first.
Download the letters to create the title of the display: "We are Falling for Books". After downloading, print these on the Astrobrights® color of your choice. I choose to use Galaxy Gold™ and Orbit Orange™ by Astrobrights® to create a cohesive look. Also, I choose to cut these letters by hand after printing. Adhere the letters to the board. Depending on what you are placing this display on will depend on what you use. I am using a stapler because this is on a bulletin board. You could also use hot glue, sticky tack, etc.
2. Next, download the leaf templates and print those on the Astrobrights® paper of choice. You can use a variety of colors. I love incorporating not only fall colors, which brings the look together, but pops of bright colors for visual appeal. I also just loosely cut these leaves by hand. These leaves are labeled with a reminder to add the title or quote and their name. Not only is this good for the students and accountability but also shows any visitor the purpose of this display. Place these leaves in a container by the board. As students finish their books, they can grab the leaves easily.
3. Next, take pictures of all your students. Preferably, take pictures of them with their arms out, like they are falling. Print these in black and white and cut out the outline of their bodies. Display on the Fall Reading Challenge Board. My students love this! They love seeing themselves act goofy.
4. Then, download and print out the free tracker page so students can keep track of the books they are reading. I think it's important to check in with the kids and their trackers to give you an idea of whether the student is abandoning books, challenging themselves with different genres, and reading "just-right" books. I like to put this in their reading notebook.
4. As students read, they can write interesting, funny, and surprising quotes on a leaf and add to a strand of yarn by simply stapling it. Students could also add the title of the book they are reading on additional leaves.
There you have it! By the end of November, we'll be able to look back at all the books we've read with excitement. It's such a privilege to create this opportunity for the kids to feel a huge sense of accomplishment. Happy Fall! Happy Reading!