Kindness In Bloom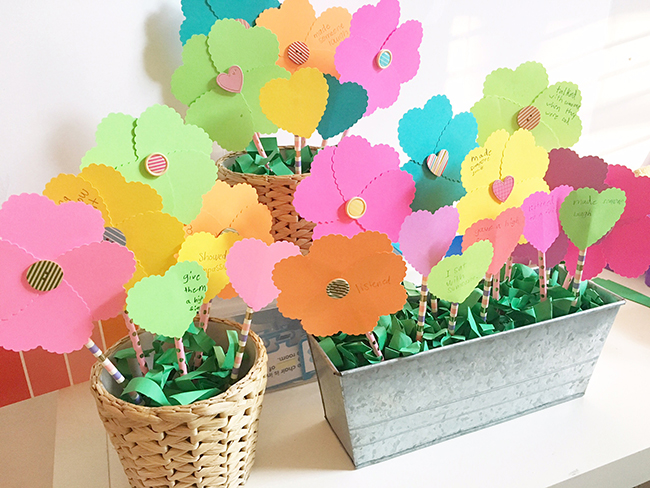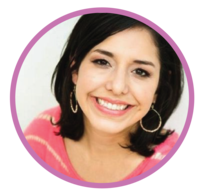 BY APRIL MCNAIR
A Modern Teacher
Cultivating kindness is like cultivating a garden. In class or at home, we can create a visual representation of sharing kindness. We know kids (and adults!) need to see how kindness can add up and bloom into something beautiful. To create these visual representations, we'll be making heart-shaped flowers from vibrant ASTROBRIGHTS® Color Paper. The variety of colors found in the 25-color spectrum pack is perfect for creating a colorful bouquet. When a child shows kindness, they add a flower to the flower pot or container at their table group. The goal is simply to spread kindness and create large bouquets of flowers.
Materials: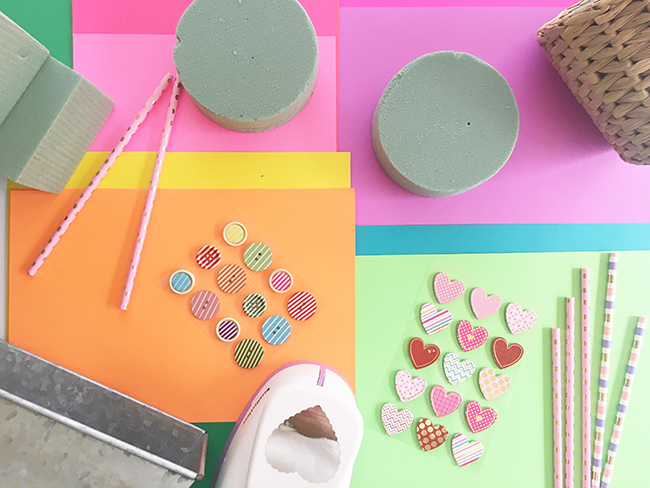 a variety of colors from the multi-color cardstock packs
a few sheets of Gamma Green™ colored cardstock from the multi-color pack
a heart punch (or a Cricut or Silhouette machine)
flower pots or any flower containers
clear tape
styrofoam for flower pots
green floral wooden stakes or colorful straws will work well
button stickers or heart stickers
stapler
Steps:
The ages of the kids will determine how much you will need to prep ahead of time.
1. Place styrofoam into flower pot containers.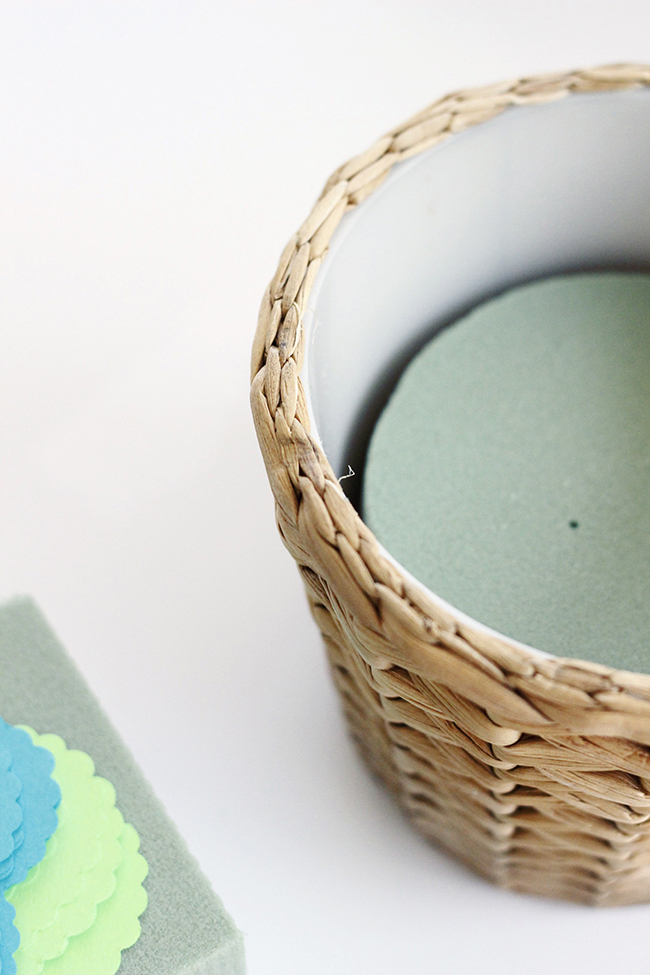 2. Make the hearts. If you'd like the students to make the hearts, you'll need several heart die cuts or punches. I prefer to precut these with a heart puncher because my kids are younger. If available, have a parent volunteer help. You can also use a Cricut or Silhouette machine.
3. Prepare the straws by cutting a few of them in different sizes so you'll see varying heights when the flower is inserted into the styrofoam.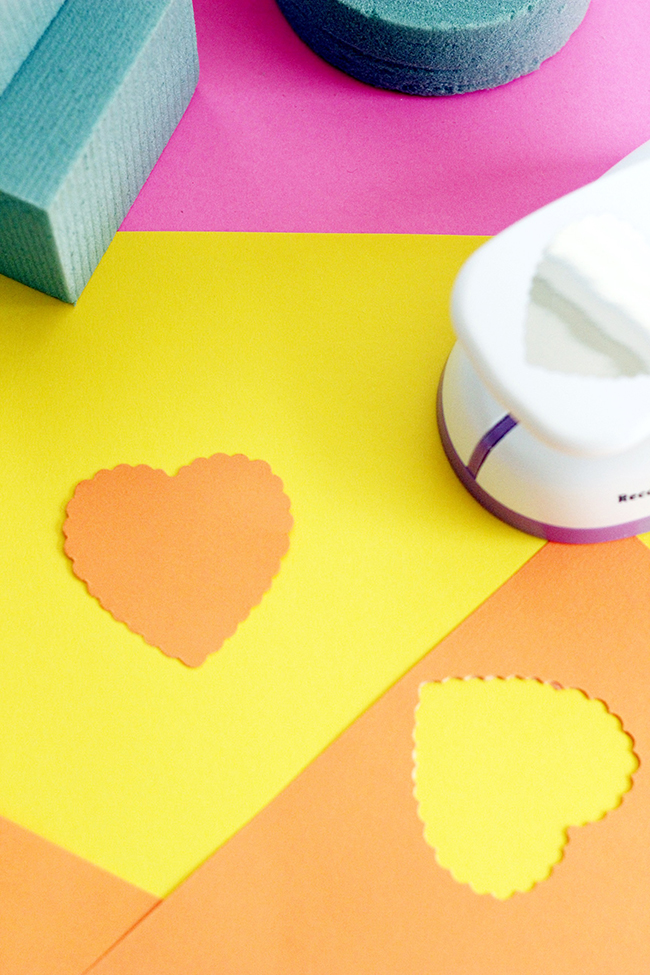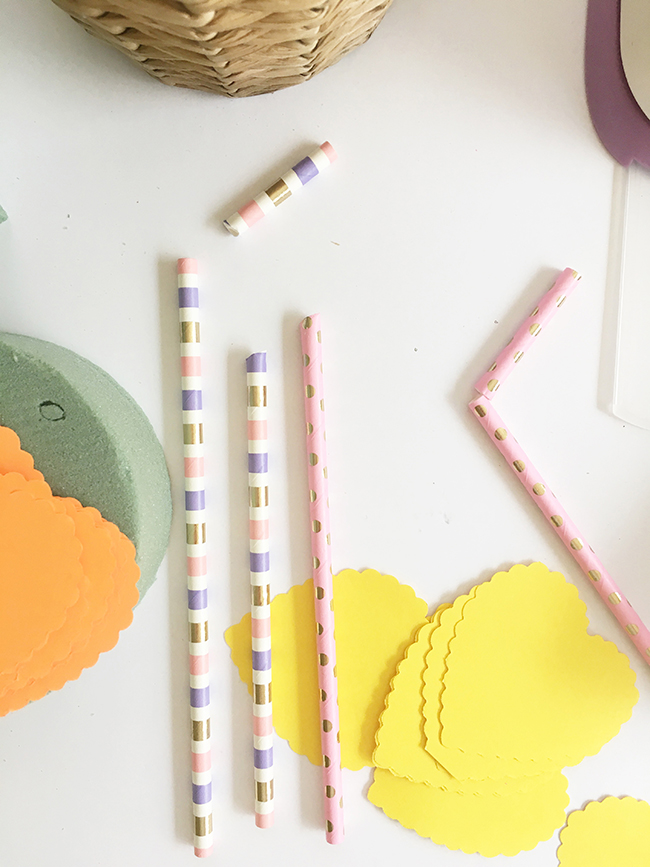 4. Give students 5 hearts. Students will then arrange the hearts as petals in a circle formation and staple the center of the petals together.
If this is difficult for the kids, they can also take a single heart and tape the heart to the straw (instead of all 5 -see below).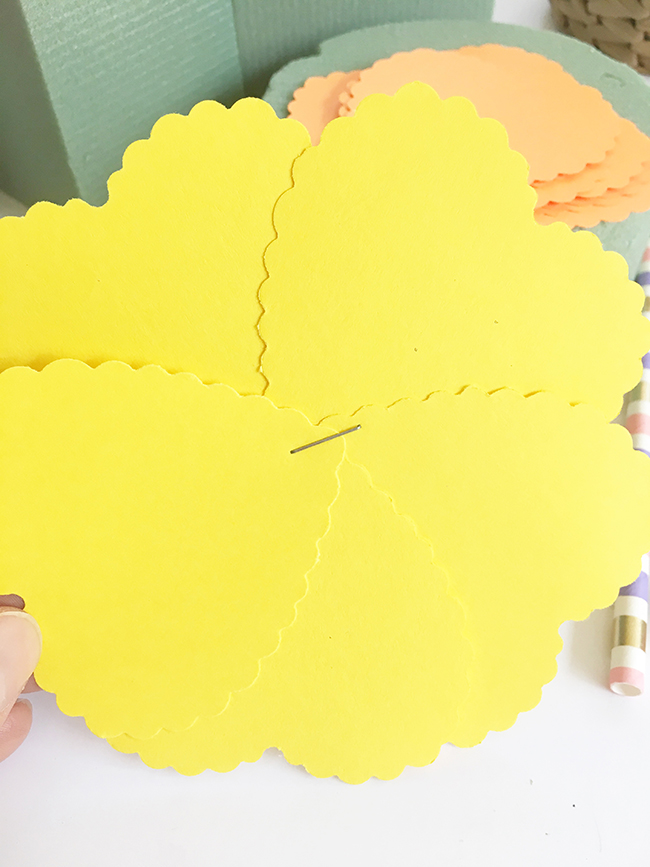 5. Take a button sticker or some other adhesive shape and place over the staple.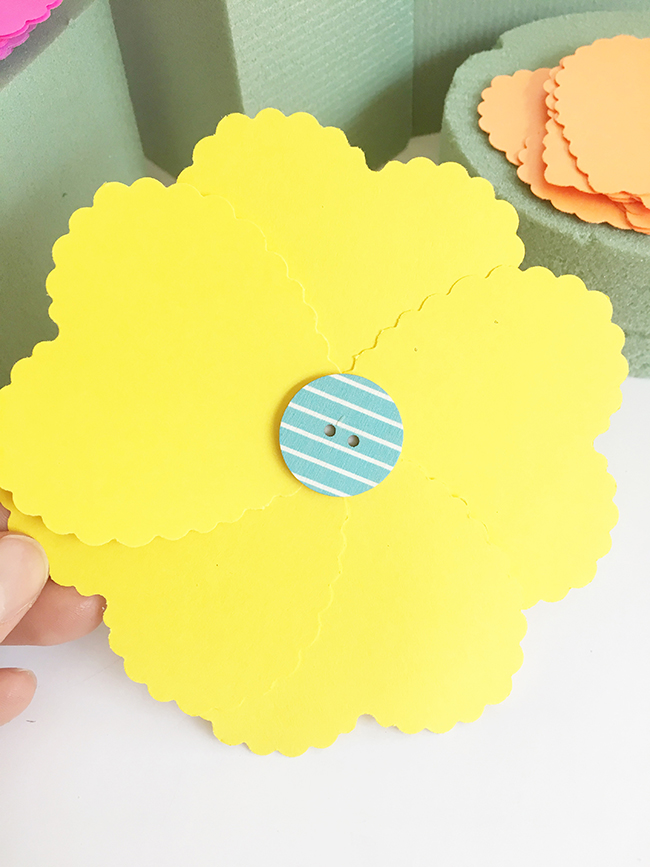 6. Tape the straw to the back of the flower.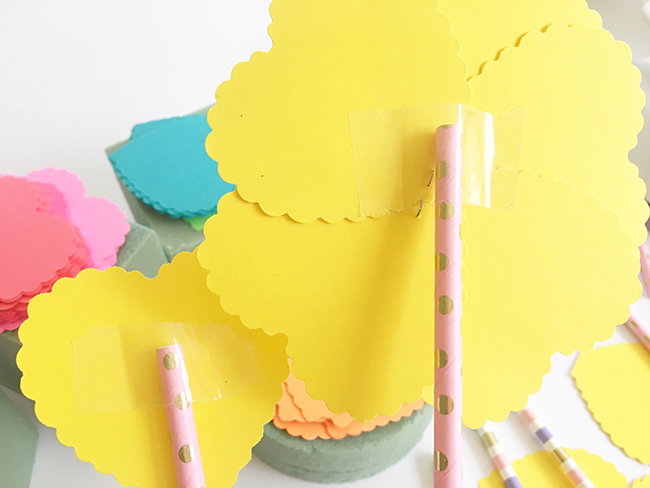 7. Write how they shared kindness to the flower petals. If the kids are too little, they can just add the flower to the flower pot. I would have each kid tell the class (or their family) exactly how they showed kindness.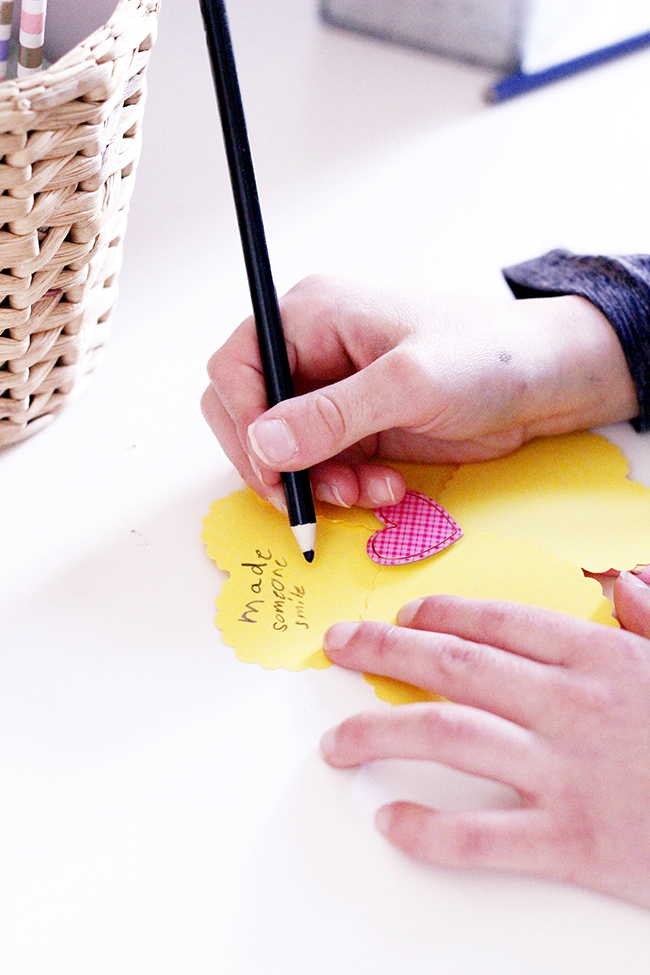 8. Add strips of Gamma Green paper (from the pack) for "grass". Just crinkle and drop in the flower pot.
That's it! What a beautiful display!