Patriotic Party Decor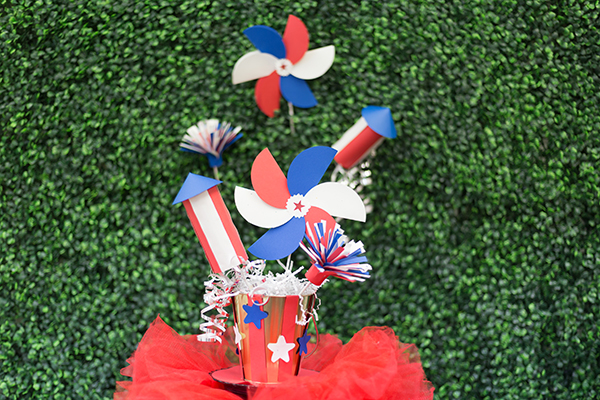 BY LYNN LILLY
Craft Box Girls

Summer is a time to celebrate. July 4th is one of my favorite holidays to gather family and friends outdoors and celebrate with food, fun and fireworks. I wanted to add a little pizzaz to this years celebration so I hit the crafting room to create the perfect patriotic centerpiece with brilliant colored cardstock. With just a few easy steps you can have your own sparkler centerpiece. You can take the techniques I used and switch up the colors for any occasion.
Supplies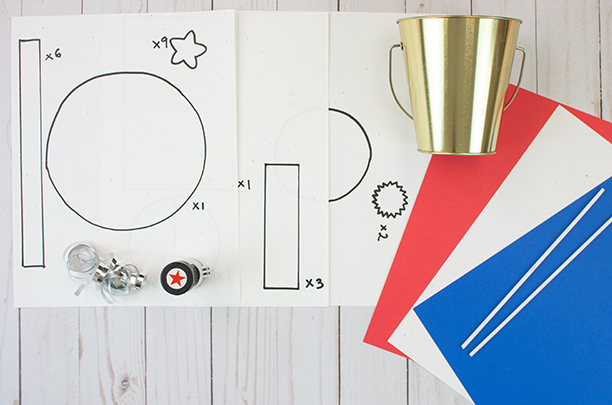 Star Spangled Sparkler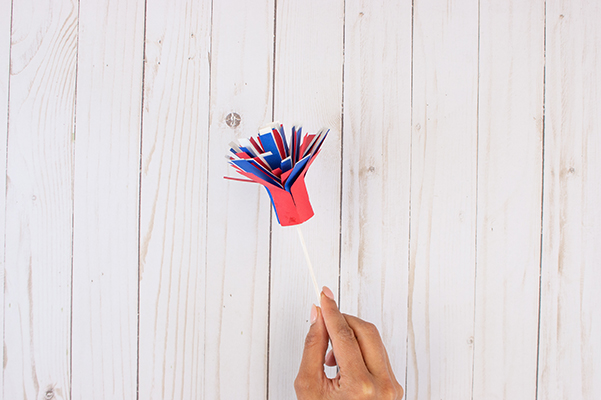 1. Take the red, white, and blue cardstock and cut following template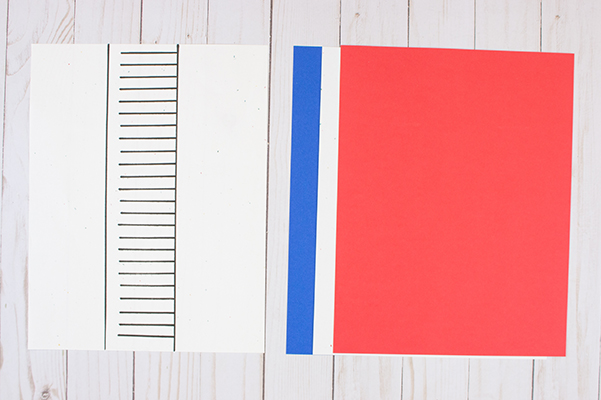 2. When cutting the horizontals slits make sure tonly cut 90% of the way through. This creates a fringe. Do this will all three colors.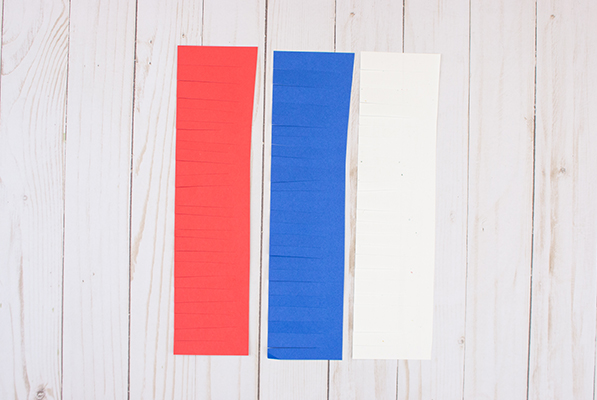 3. Take the paper glue and glue each sheet on to each other, with the fringe all facing the same way.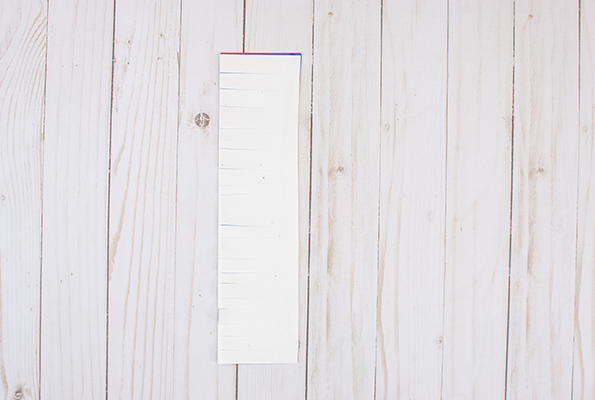 4. Next, roll the layers of cardstock and secure the end with glue.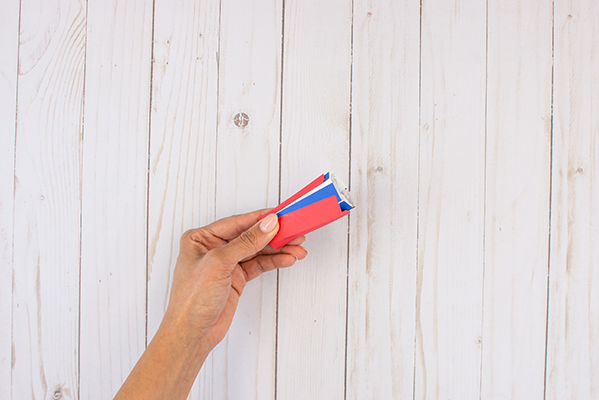 5. Add glue to the end of the skewer and slide into the center of the roll-up.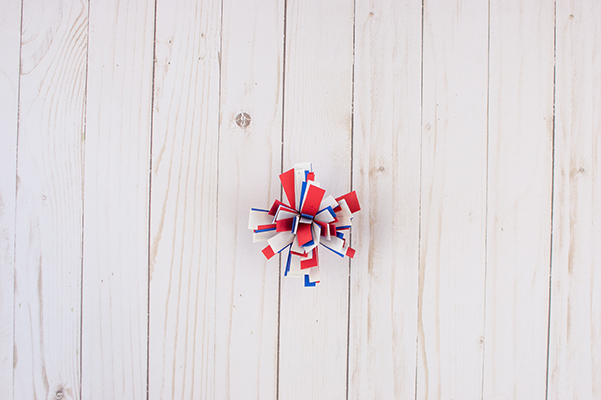 Fun Firecracker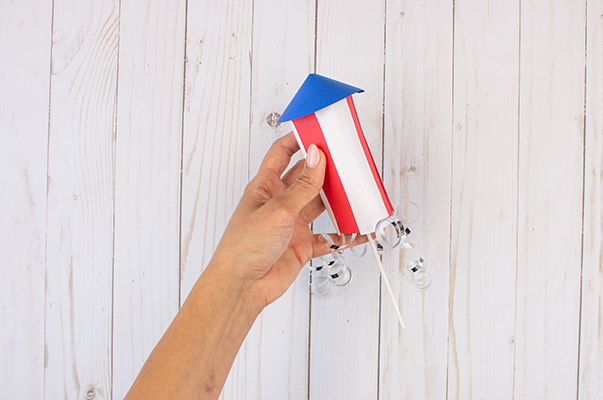 1. Trace and cut the templates. The circle should be Blast-Off Blue, the rectangle Rocket Red and the strips Stardust White.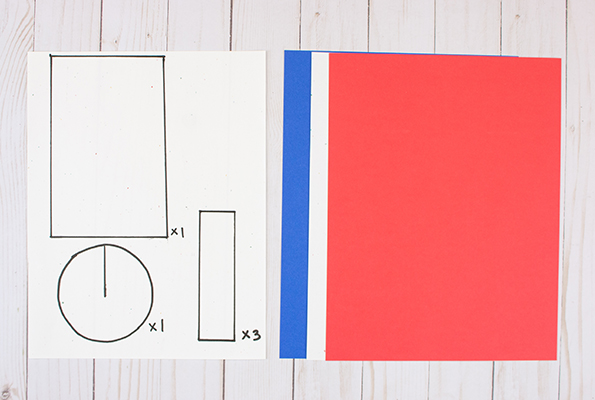 2. Cut halfway into the blue circle.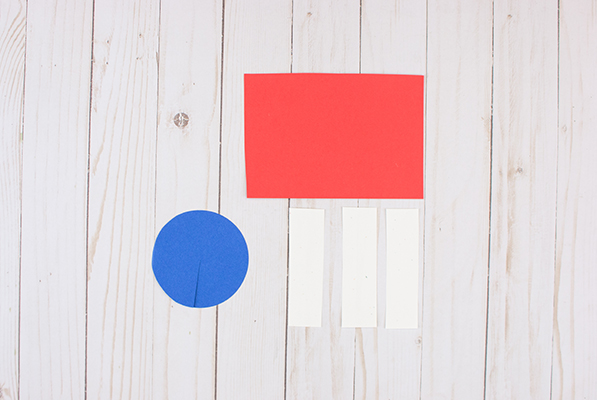 3. Roll the red paper and secure with glue.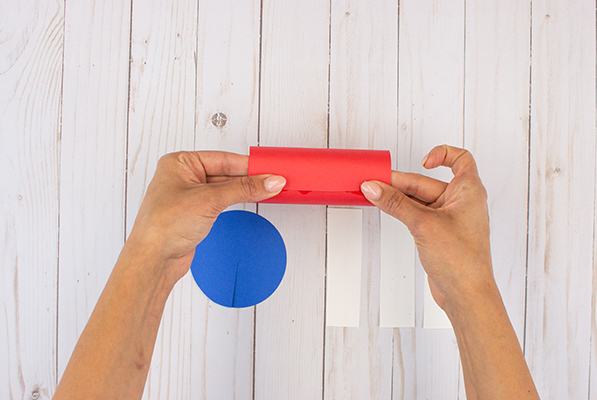 4. Using the glue, glue the white strips around the red roll.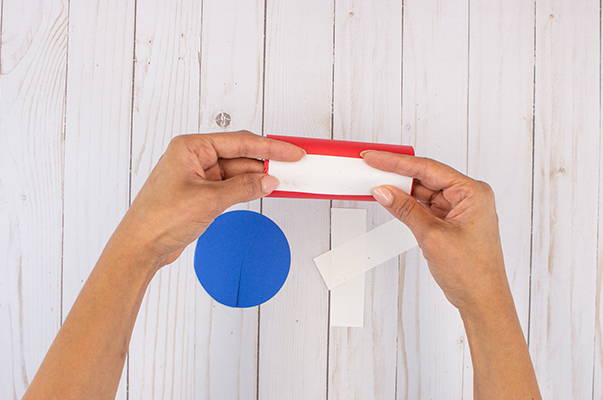 5. Glue the blue circle into a cone.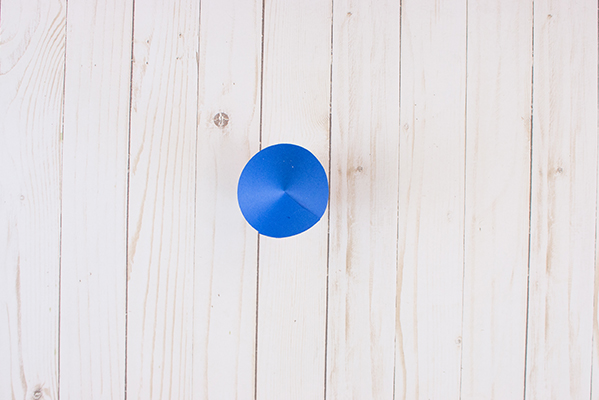 6. Glue the silver ribbons inside the firecracker.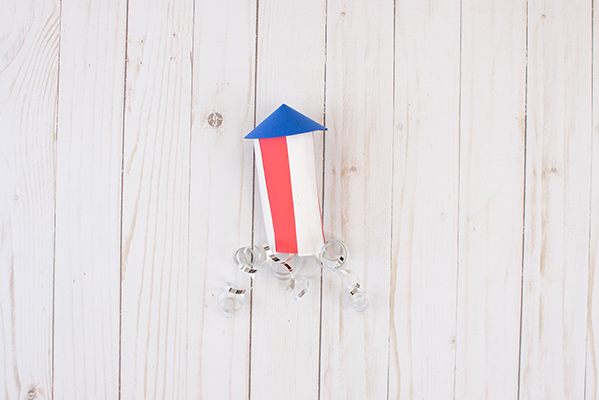 7. Take the plastic skewer and glue to the firework.
Patriotic Pinwheel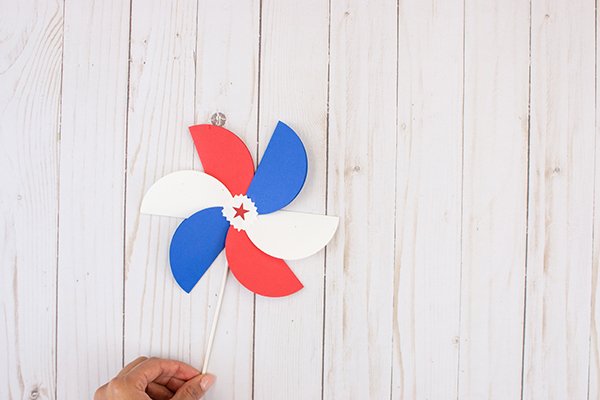 1. Cut and trace the template. Cut two circles of Blast-Off Blue, Stardust White and Rocket Red.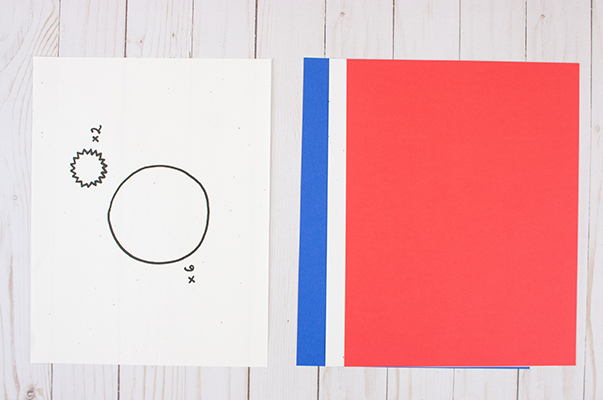 2. Cut two small circles out of the Stardust White. If you have pinking shears you use for added detail. Add the star stamp to the center.
3. Fold the 6 circles of paper in half.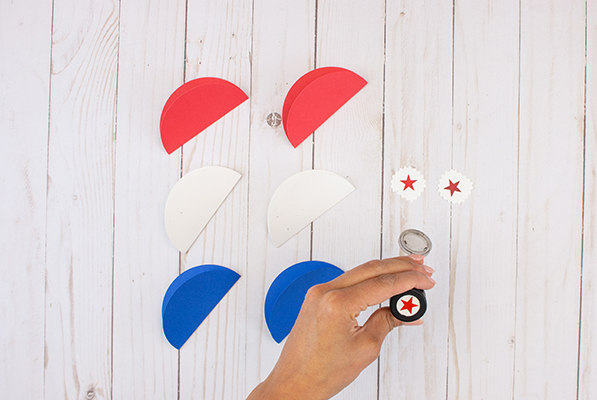 4. Take the folded circles and insert into each other forming a circle adding glue as you go.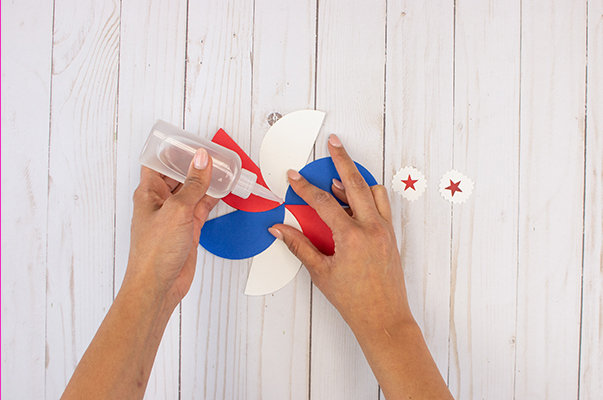 5. Glue the small circles in the center, with the stamp facing out.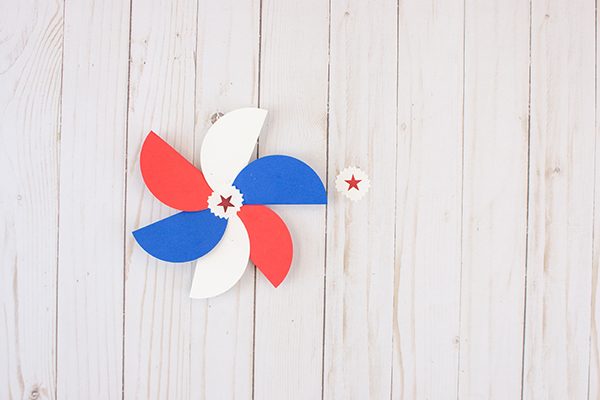 6. Glue the skewer to the pinwheel.
Patriotic Bucket Hat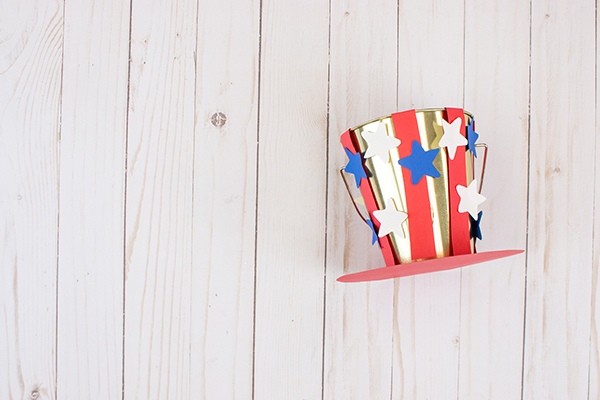 1. Trace and cut Rocket Red strips from the template.
2. Trace and cut Blast-Off Blue and Stardust White stars from the template.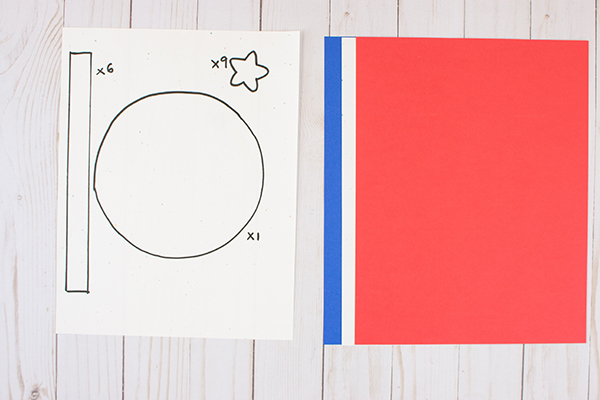 3. Trace and cut a Rocket Red circle from the template.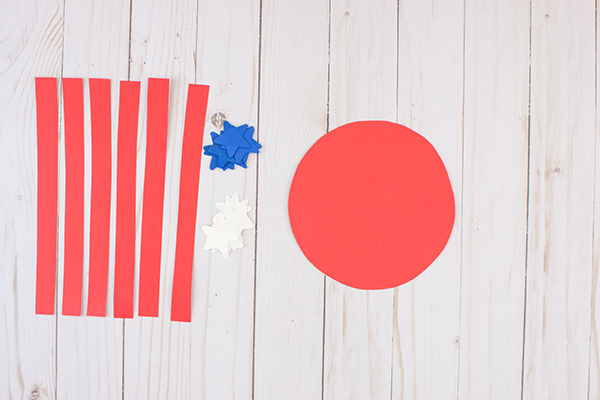 4. Glue the large circle on to the bottom of the gold bucket, and glue the red strips of paper around the bucket.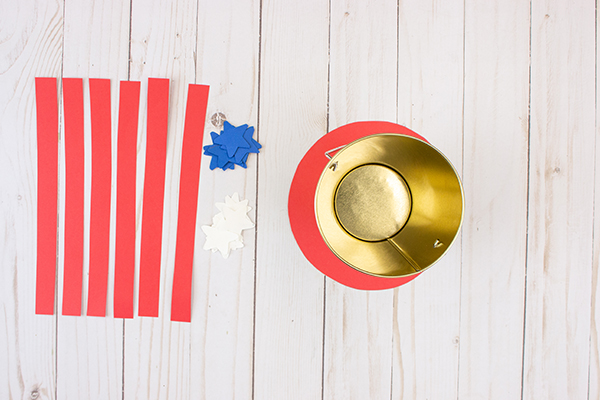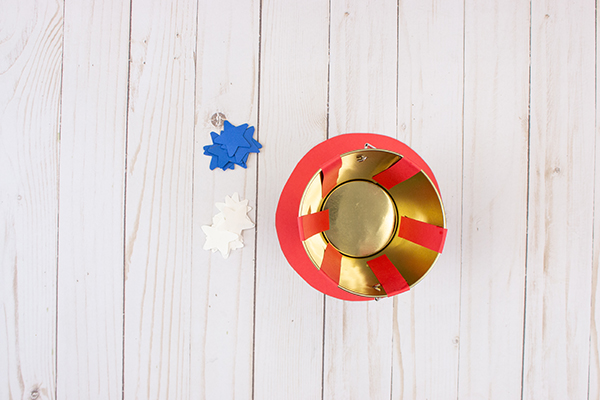 5. Glue stars on the outside of the bucket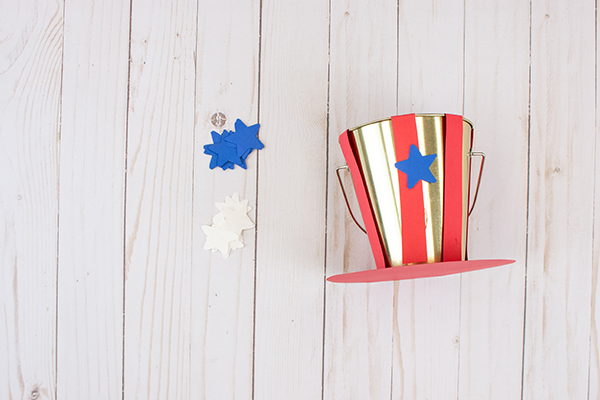 Stuff the tin can with fluff and add the pinwheel, the rocket, and the sparkler and get ready for a fun celebration!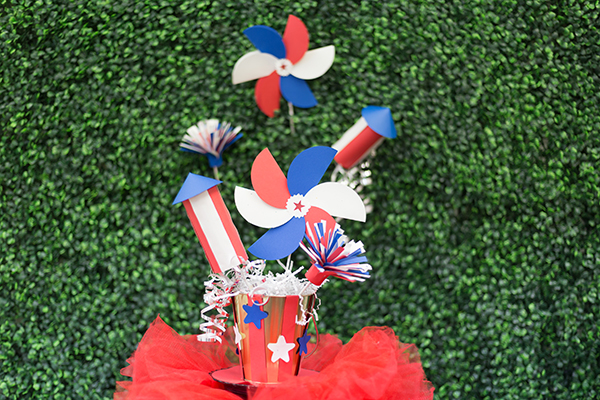 xoxo-
Lynn Lilly
Colors Used: