Snowmen Bulletin Board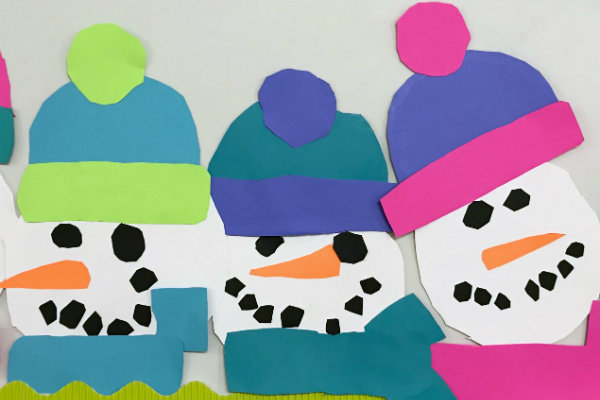 The winter months bring whimsy, wonder, and the excitement of snowy days. No matter your location, you can bring the imagination of the season to life in your classroom. And, very few things scream winter more than snowmen!
This bulletin board activity adds color to your classroom, during a time when color isn't always a focal point. Plus, it's a cool way to fill bulletin boards or empty walls in your classroom.
Brightly Colored Snow Friends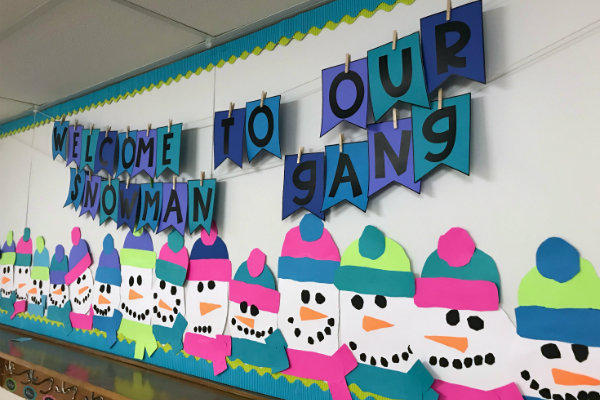 Our friend at Differentiated Kindergarten encouraged her students to create snowmen that shy away with black top hats for vibrant and fun hats and scarves that are bursting with energy. Not only are they fun to make, they are great educational tools, too.
Teachers can help students identify shapes or structure their lesson around liquids and solids, or how ice is formed.
Here's what you'll need to get started:
Color paper or colored cardstock
Scissors
Glue
Clothes pins
Color Paper or Colored Cardstock
Twine, String or Wire
FREEBIE Banner Download
The gangs all here with these colorful snowmen. Just add your own creative touches for a bulletin board that is festive.
To receive the free banner printable and to discover more bulletin board ideas, go to Differentiated Kindergarten and download, today!
Colors Used: