THESE BLOGGERS ARE BRINGING COLOR INTO THE CLASSROOM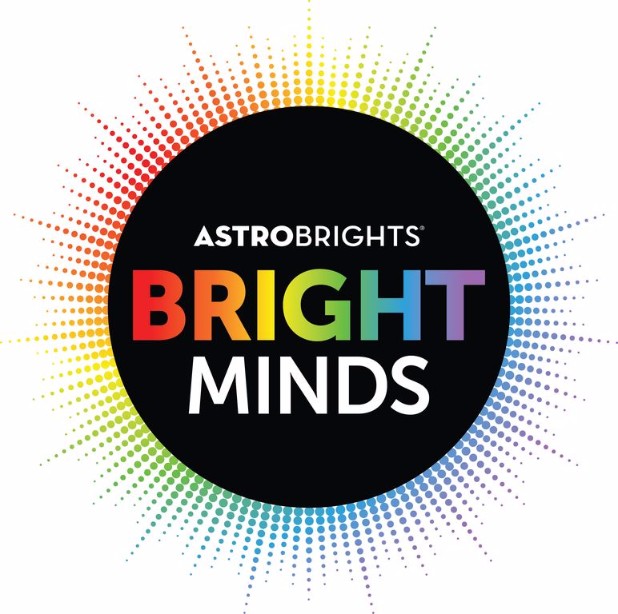 Astrobrights® Papers has partnered with a group of influential bloggers to help address one of the greatest needs for teachers - classroom resources to enhance learning. Bright Minds is a team of six bloggers who will serve as brand ambassadors in the education segment.
Now in its second year, Bright Minds is composed of influencers who author popular teacher-focused blogs that include A Differentiated Kindergarten, First Grade, Blue Skies, Fun in First, A Modern Teacher, Kinder Craze and Tunstall's Teaching Tidbits.
Studies show that color can help increase students' memory by up to 50 percent and help students remain engaged, a statistic that each of the Bright Minds is familiar with. The use of color as a powerful learning tool is prevalent throughout their blogs and is consistently presented as a creative solution for their readers. In addition to maintaining successful blogs, all have previously taught or are currently teaching in the classroom.
"Each Bright Mind has first-hand experience in the classroom that equips them with insight on the tools that teachers need most, providing a deeper understanding of the greatest needs for one of our largest customer markets," said Jeremy Frank, Neenah Paper Senior Consumer Brand Manager. "By working with the Bright Minds in this capacity, we can create colorful solutions that have a real impact in the classroom."
Throughout the year, the Bright Minds will generate original posts on their blogs, offering creative ways to use Astrobrights to enhance learning in the classroom. They will also serve as advisors for Astrobrights' various marketing campaigns and serve on the selection committee for the brand's annual Colorize Your Classroom.
About Neenah Paper, Inc.
Neenah is a leader in premium image and performance-based products, including filtration, specialized substrates used for tapes, labels and other products, and high-end printing papers. Products are marketed under well-known brands such as CLASSIC®, ASTROBRIGHTS®, ENVIRONMENT®, CRANE®, ROYAL SUNDANCE®, SOUTHWORTH®, KIMDURA®, Gessner®, CRANEMAT™, CRANEGLAS™, JET-PRO®, SofStretch™ and Varitess®. Neenah is headquartered in Alpharetta, Georgia, and its products are sold in over 70 countries worldwide from manufacturing operations in the United States and Germany. Additional information can be found at the company's web site, www.neenah.com.
###
For media inquiries, please contact:
Lauren Jarrell Jeremy Frank
WITH/Sims Senior Consumer Brand Manager
lauren@withsims.com Jeremy.frank@neenah.com
404-593-5268 678-518-3240