How to Make A Colorful Fall Feather Fringe Wall Hanging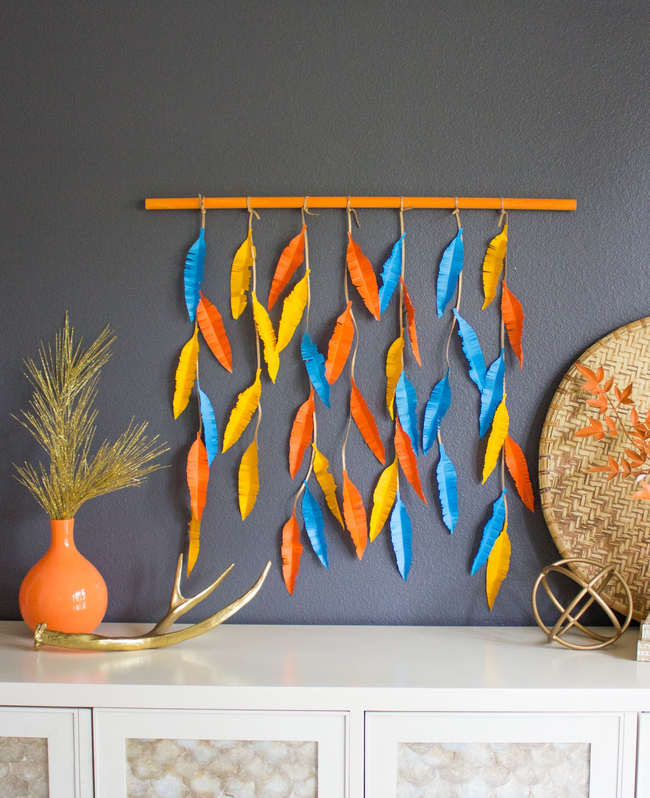 BY HAELEY GIAMBALVO
Design Improvised

A new season is a great time to give your home decor a little refresh, and there are lots of ways to make a big impact without spending a ton of money. All you need is ASTROBRIGHTS® Paper and a little creativity! This DIY feather wall hanging brought some vibrant fall color into our dining room and it is a piece of decor you can easily craft up yourself on a cool fall afternoon.
I love using Astrobrights paper for holiday decor because it comes in 25 bold colors that go beyond the traditional color palette for a holiday or season. Instead of the typical orange, red, and brown hues of fall, I went with Cosmic Orange™, Galaxy Gold™, and Celestial Blue® for my feathers. The combination is a fun twist on fall colors and really pops against our dark blue wall. I encourage you to think beyond traditional color palettes and go bold this year with your seasonal decorating!
Supplies for Paper Feather Wall Hanging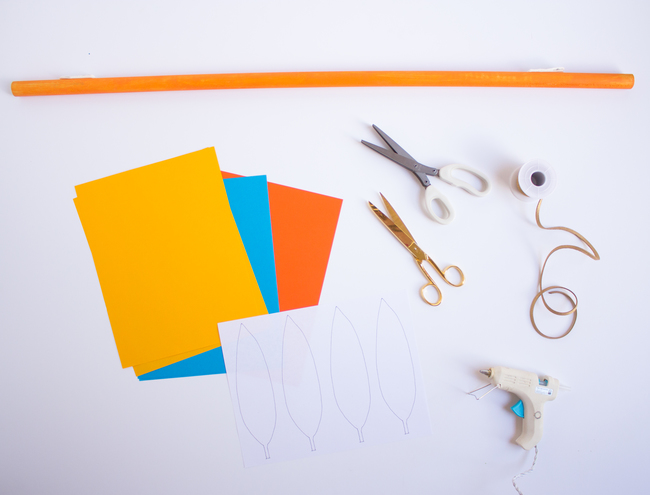 How to Make a Paper Feather Wall Hanging
1. Download the feather template and print it onto the Astrobrights paper. I used four sheets of each color to make the wall hanging, printing four feathers onto each sheet for a total of 48 feathers. Use a pair of scissors to cut out the feathers. Cut inside the line to avoid any black edges on your feathers.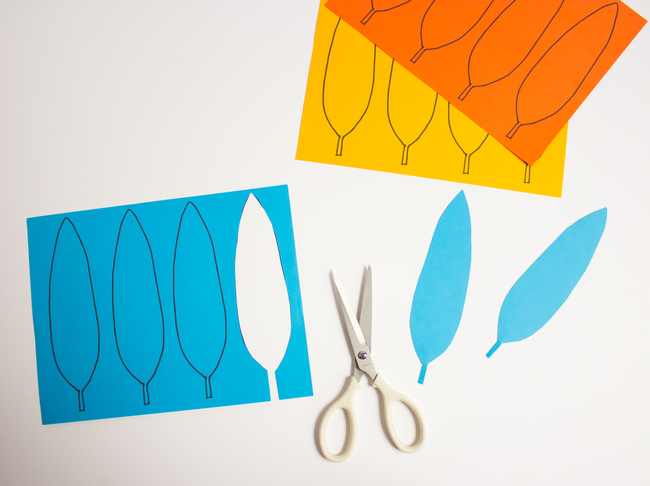 2. Bend each feather in half to create a crease down the middle.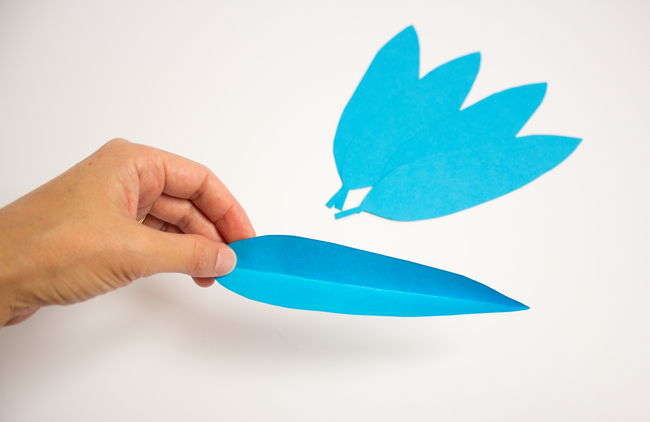 3. Use the fringe scissors to fringe each side of the feather. If your fringe scissors are nice and sharp, you can keep the feather folded and fringe both sides at the same time.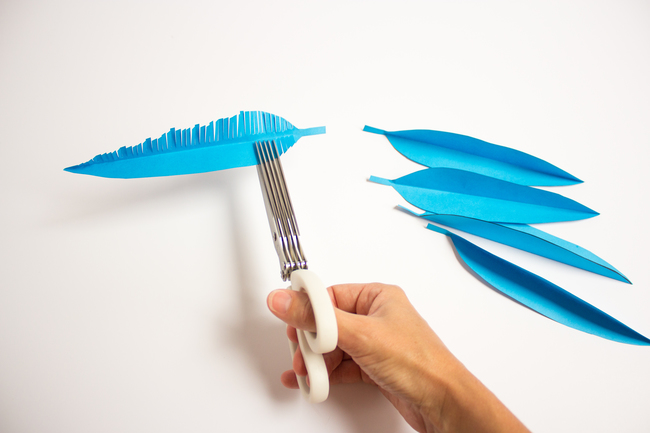 Repeat until you have created all the feathers you need.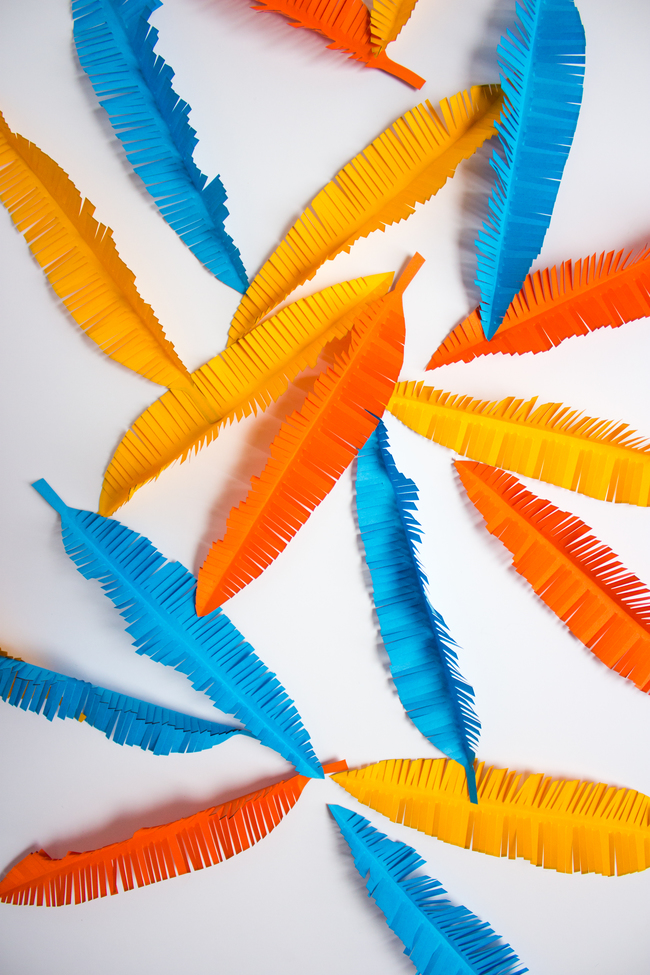 4. To create the wall hanging, paint a 3 ft. long wood dowel with acrylic craft paint and let dry. Cut lengths of leather cording as long as you want the wall hanging to be (mine were about 3 ft. long). Tie the end of the cord to the dowel using a double knot.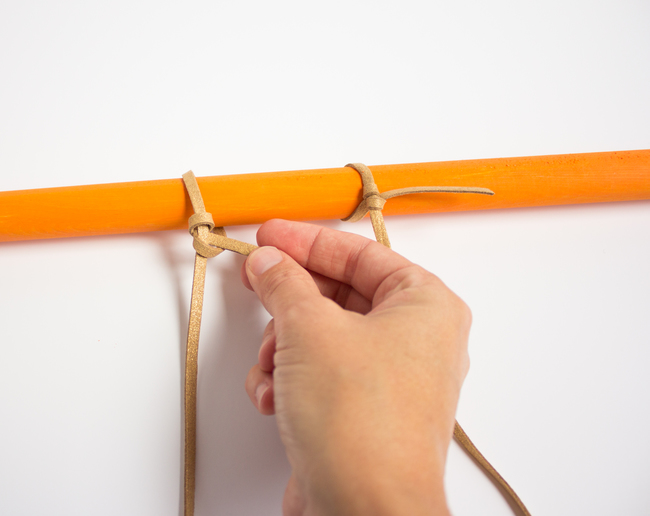 5. Add feathers to the cording with a dab of hot glue on the end of the feather, spacing the feathers out as you go. You can alternate the colors of feathers along a strand of cording, or use a single color for each strand. Have fun with the design!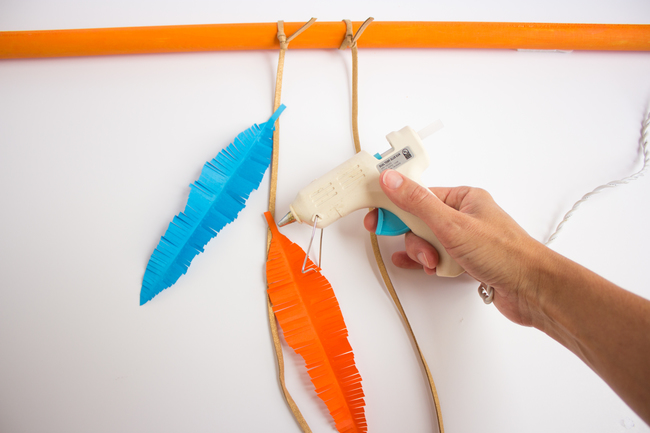 6. Continue adding additional lengths of cording and feathers until you have achieved the look you want. Hang the dowel on the wall with a pair of 3M Command Strips on the back.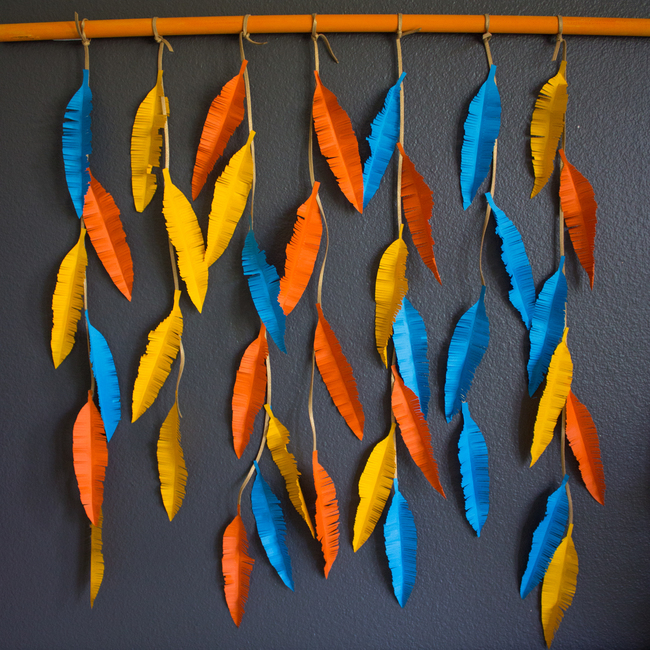 I styled my new wall art with some other fall decor from around my house to give my dining room a brand new look!
You could improvise on this project by using fall leaves or geometric shapes instead of feathers. There are so many options to make it your own. If you like this style of paper wall art, then don't miss my ombre paper chain wall art!
Colors Used: