3D Shells Beach-themed Summer Craft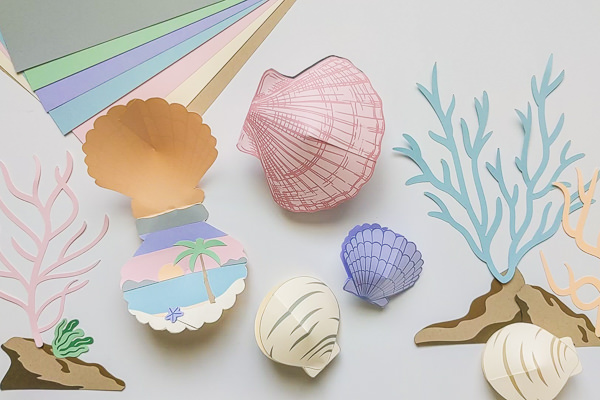 BY KATHY BEYMER
Merriment Design

Shell-abrate summer with my easy beach-inspired craft idea: 3D paper shells!
The new Astrobrights Breezy Boho cardstock color palette with its eight soothing colors instantly reminded me of the beach, so I designed a summery seashell craft for you.
Print my shell templates on the new Astrobrights Breezy Boho color palette. Then cut, fold, and secure the flaps to create pretty 3D paper shells that open and close. And like the ocean itself, my 3D shells are filled with wonder! Just open up the shells to reveal a magical underwater coral reef and a serene beach at sunset. You can replicate my scenes inside your shells by printing my templates or create your own scenes out of cut paper and colored pencils. Try making a mermaid, sailboat, or fish.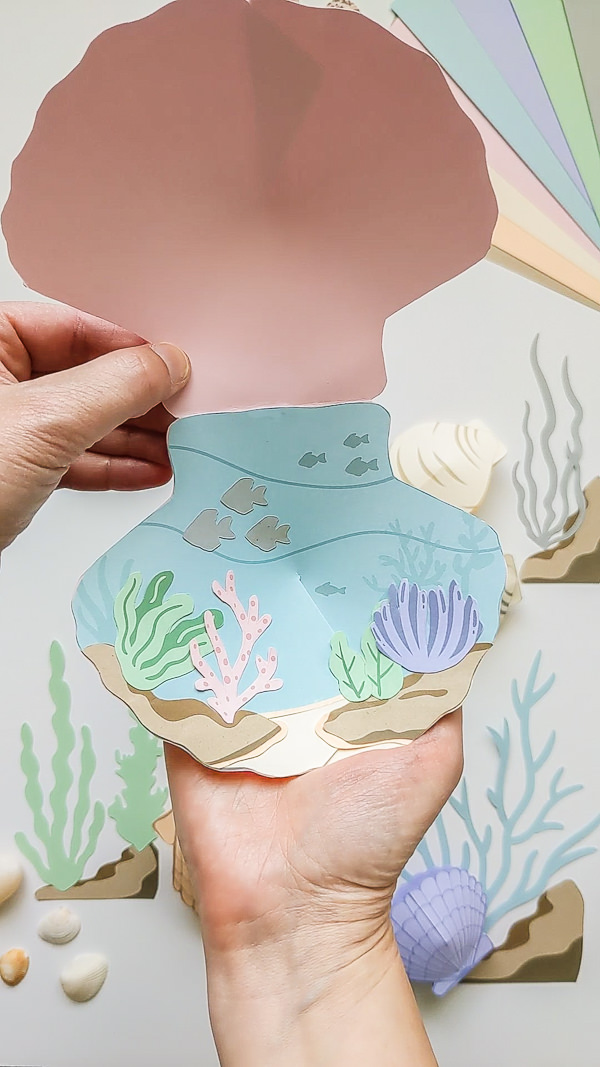 I designed this paper seashell craft for all ages. Elementary age kids can cut, fold, and glue 3D shells with simple scenes inside. Tweens and teens can create more involved scenes that turn their 3D shells into objects of art.
Teachers, just staple the back of the shells to your bulletin boards to create interactive classroom decor that students can open up and see messages and treasures inside.
Make my beach-inspired, artsy paper craft idea this summer!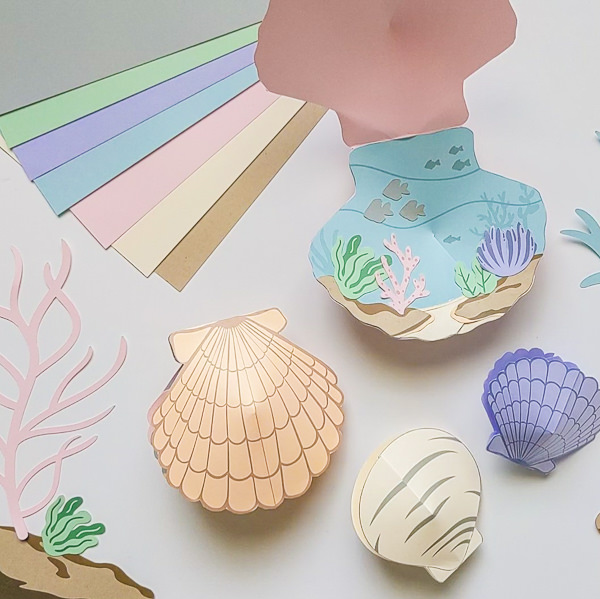 ++++
Supplies:
How to make 3D paper shells
Step 1: Download my printable shell templates (PDF). Print the shells onto Astrobrights Breezy Boho cardstock paper. I used Milky Way, Punchy Pink, Bare Blush, and Lavender Love. Print them full-size (do not scale nor print to fit).
Step 2: Cut out the shells. Cut the left side of the slit.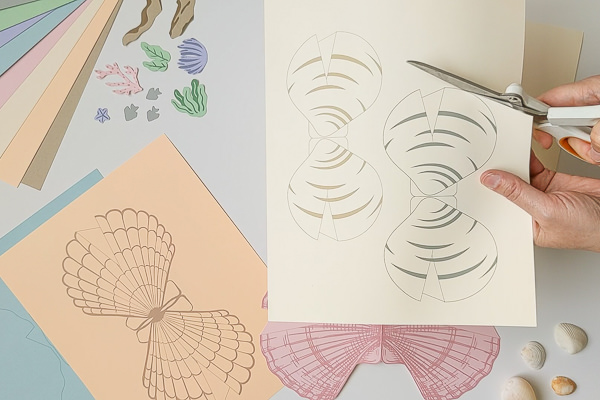 Step 3: To decorate the inside of the shells, cut out my templates for the sunset beach or underwater coral reef.
Step 4: Glue the beach or underwater scene onto the inside of the shell and let dry. Alternatively, you can create your own scene using cut paper and colored pencils.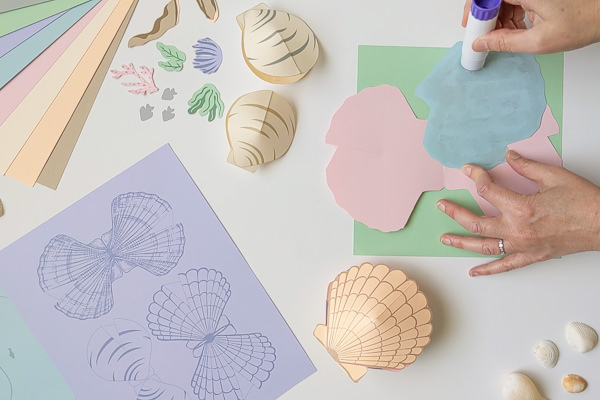 Step 5: Secure the shell flaps using double-sided tape to create a 3D effect for the shell to open and close.
Step 6: Add any final details to your scene such as starfish and seaweed.
How to make large coral decor
Step 1: Print my coral templates including reef rocks and living coral shapes.
Step 2: Cut out using scissors or a craft knife on a self-healing mat.
++++
Be sure to see more of my simple and clever paper projects at Astrobrights.com. Have a nice summer!
Kathy Beymer
Instagram: @kathybeymer
Pinterest: @merrimentdesign